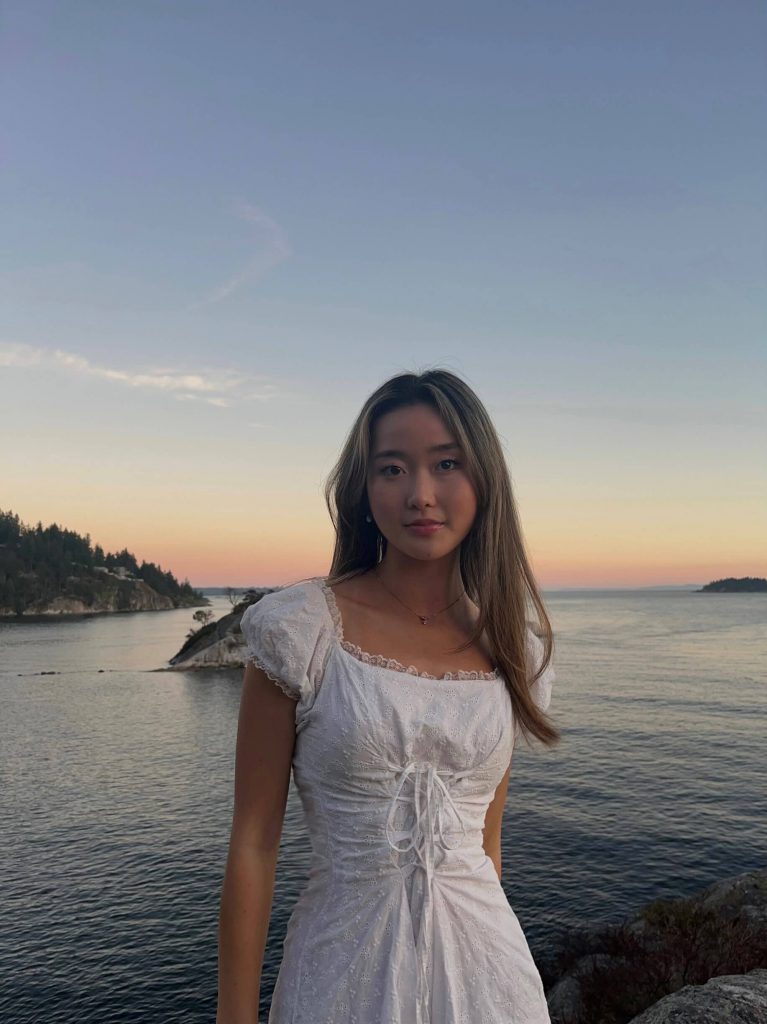 Hi friends! My name is Jessica, and I'm a second-year neuroscience student at UBC. I moved to Vancouver for university from my hometown in Halifax, Nova Scotia. From East to West, I have always had the aspiration to enter paediatric medicine. I'm a very active person so I love living in Vancouver. Currently, at UBC, I am a Science Peer Academic Coach, a Peer Support Education Volunteer, and VP Fundraising for Best Buddies UBC. This summer, I also had the privilege of being a peer tutor for Biology 121!
What do you most enjoy about being a peer tutor?
The most enjoyable aspect of peer tutoring was being there for my peers. As I co-hosted review sessions, the validation that I received from my peers that they were helpful was the most gratifying part. Further, how much I learned as a peer tutor was very memorable. While this may seem contradictory, this opportunity challenged me to be more open-minded and curious. The questions my peers asked were creative and encouraged me to explore my understanding further. I learned how to be accommodating and adaptable in how I supported my peers, and I developed a stronger relationship with the content and my leadership skills. At the same time, I got to make new friends.
What has being a peer tutor brought to your undergraduate experience?
Having been a student all my life, it was insightful to see 'behind the scenes' of university. I understood how our classes are built to promote success and how much consideration goes into teaching a course. I appreciated how my professor made a great effort to be accommodating and accepting of everyone. I gained a lot of advice from the professor and TAs that I worked with that has shaped my university experience. Being a peer tutor has brought me valuable experience in leadership and an understanding of how to succeed in a rigorous environment.
What do you like to do in your spare time?
In my spare time, I love to stay active and explore new hobbies. I strongly advocate for making time to do what you enjoy, especially with a heavy course load. Some of my favourite ways of staying active include swimming, running and tennis. I retired as a competitive swimmer of ten years, but now I enjoy the sport as a way to step away from studying. During the school year, making time to do these things feels like a refreshing break to me. When I'm not active, I love finding new hobbies to invest in such as reading, niche crafts and baking. I keep replenishing a hefty stack of books to read my way through. Above all this, my favourite thing to do is to spend time with my friends and explore new places with them. As I'm not from Vancouver, I've been very eager to explore a bigger city like this.
What is something you're doing at UBC that you are excited about?
While there are many exciting things in my life, the most recent occurred last weekend when I had my training session as a Peer Support Education Volunteer. I learned a lot about the pressuring problems of our world such as drug use, sexual violence and mental health. The history of these issues targets marginalised groups and has created fabricated stigmas, which we work to correct. We also work to make resources available to us students. These subjects are very important to me and I feel privileged to have the opportunity to help people going through them. As an Education Volunteer, my role encompasses naloxone distribution/training and providing safer use supplies. One of our goals this year is to train clubs and student groups how to use naloxone. If you see us at a booth on campus, please say hi!
What are your plans following graduation?
Currently, my plans following graduation include applying to medical school at UBC. My goal is to specialise in paediatric medicine and advocate for accessible health care. Volunteering with the BC Children's Hospital as a child life volunteer has widened my perspective on how health care can shape many lives. For the many families that can not access quality care, I will strive to change the trajectory of healthcare and childhoods.