Imagine if you or someone you know desperately needed an organ transplant and had to wait months to years for a chance to receive one. This is currently happening to people all over the world and according to the Globe and Mail the average wait transplant wait time in British Columbia is 2,145 days, which is far greater than the national average of 1,258 days. Such a long wait could be disastrous for patients and could even prove fatal if they don't get a transplant in time. But what if there was a solution to this problem? This brings in the concept of human created artificial organs. As the name suggests artificial organs are created in synthetically using newly discovered scientific methods.
The first case of a synthetic organ transplant happened in July 2011, when Swedish surgeons implanted the first synthetic trachea in a 36 year old cancer patient. The trachea was created to be nearly identical to the patient's original organ by using a 3D laser scan and then using that they were able to craft a nearly identical organ. They also immersed the synthetic wind pipe in a stem cell solution which was created from the patient's bone marrow.  A major benefit from this new method is that antirejection drugs are no longer required since the immune system would recognize the organ and would not attack it.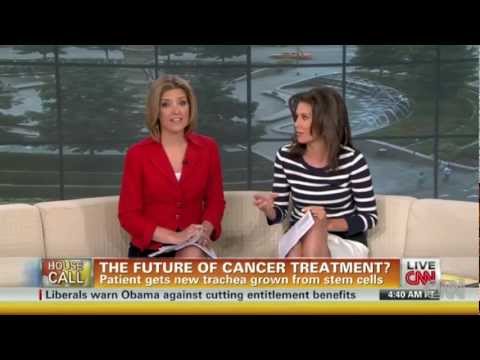 Also other body parts could be replaced, for example the jaw bone for an 83 year old woman was replaced in 2012. The artificial jaw bone was created using a 3D printer based on a scan of her original bone that was damaged due to a bone infection. This scan was then used in a 3D printer and the new jaw was created out of titanium.
Although we are currently unable to replace vital organs such as kidneys, we may be able to do it in the future as science is always advancing and new discoveries are made everyday.
By: Justin