17 million people around the world face the challenge of constant, uncontrollable movement of their muscles, difficulty in perceiving sensation and difficulties in speech and language.
Cerebral Palsy (CP)  is the most common childhood physical disability. One to three of every 1000 born are affected. CP is a condition that primarily affects motor movement and muscle coordination. It is not hereditary, contagious, nor can it be considered a disease or a form of retardation. The variability of of the condition ranges from minor to very severe.
How does it occur?
Our brain is the power house of our bodies- it controls our ability to percieve sensation as well as our ability to move and speak. Oxygen is vital for the brain to function. When the brain unable to recieve oxygen, the effects are irreversible.
CP is caused by an impairment in brain development, such as suffocation at birth, or a complication during pregnancy or during the early years of life. The term for this impairment is called hypoxia, which means a lack of oxygen.  This is where the condition gets its name. "Cerebral" refers to the cerebrum and "palsy" comes from the word for paralysis. CP specifically targets the areas of the brain responsible for motor movement, and therefore the brain's ability to take control of movements and posture is hindered.
Is there a cure?
Cerebral Palsy is not a worsening condition and though there are minor therapies that can be done, such as physiotherapy, speech therapy and massage therapy, the condition remains permanent and without cure.
Children in particular benefit greatly from therapy because they are also battling the growth of their bodies. It is important that children with CP undergo therapy so that they can live more independent lives in the future.
This video highlights a therapy option that allows children with CP to strengthen their motor skills: ©2010 Nationwide Children's Hospital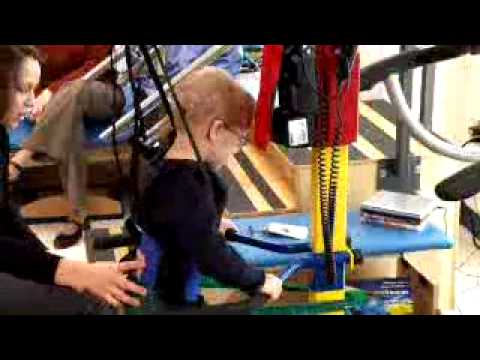 Though there is no cure for Cerebral Palsy, there are ways to improve the quality of life of the patient. There are also preventative measures that can be taken during and prior to pregnancy. It is important to equip ourselves with the knowledge about this condition–it is more prevalent than we think.
Blog post by: Nakisa Kiai