Last week my co-workers gaped at me as they watched me pour 33% fat whipping cream into my unsweetened black tea. Their judgemental looks were then followed by choruses of "Wow, what a treat" and "Aren't you lucky to be able to eat something like that". The truth was I was not treating myself at all, but trying to get ingest my required fat intake for the day of 137g. Why am I drinking whipped cream in my tea? I have decided to follow the ketogenic diet.
The ketogenic diet is essentially a high fat, moderate protein, low carbohydrate diet with most people aiming for about 65% of daily calories from fats and only about 5% of daily calories from carbohydrates. Many people dismiss the idea of this diet as extremely unhealthy due to its almost exact opposite ideology of Canada's Food Guide which recommends 45-65% of your daily calories to come from carbohydrates and only 25-30% from fats. This is not an unfair assumption as most popular media and famous science seems to tell us that low fat is the key to healthy eating, but recent studies are starting to suggest otherwise.
The goal of the ketogenic diet is to achieve a constant biological state called ketosis, in which the liver produces biomolecules called ketones derived from fatty acids to provide energy to the body when glycogen stores in our body are depleted. This results in a shift in our metabolism from carbohydrates as a primary energy source to fats as a primary energy source. This can be done by greatly limiting the carbohydrates in our diets and essentially starving that metabolic pathway. For a more in depth explanation of the biochemical process, check out this video by Khan Academy.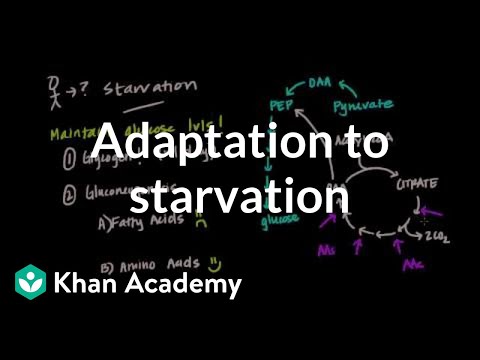 High fat/ low carbohydrates diet have traditionally been used in medicine for the treatment of various health problems such as epilepsy and obesity. Ketogenic diets have been used in epileptic children for years and has been proven to work as an effective anticonvulsant. In a recent study, researchers compared obese patients on a low fat diet to a low carbohydrate (ketogenic) diet. Not only did they find that the patients on the low carbohydrate diet lost significantly more weight than the patients on the low fat diet, but they were more likely to persist on the diet. Perhaps one of the most exciting results of ketogenic diet research has found the diet to have an anti-tumor quality due to the reduced circulation of free glucose in the bloodstream: an essential nutrient to tumor growth and development.
While my days are filled with high fat creams, bacon, steak, cheese, and green vegetables, this diet is not as easy as it may sound. I did not realize how intense carbohydrate cravings could get (as demonstrated by this study that found sweets to have a stronger reward pathway than cocaine) and occasionally find myself staring longingly at the fruit section of the grocery store. But so far I am enjoying this experience and the great thing about diets is that you can always change them if they are not for you.