Penicillin was discovered as the first antibiotic by Alexander Fleming, who isolated it from fungus in 1928. This is considered to have been a huge breakthrough as its discovery led to the successful treatment of cases of bacterial disease, saving millions of lives, although its misuse has now made many types of bacteria resistant. However, natural antivirals have not previously been discovered, despite the prevalence of diseases caused by viruses including Ebola, HIV and influenza.
Earlier this year, researchers in China discovered what they call MIR2911, a product that prevents the reproduction of influenza A viruses (IAV). According to the researchers, the Japanese/Chinese herb honeysuckle has been used to treat the flu for thousands of years, and some studies (1, 2) show that it suppresses the reproduction of IAV. However, until now, the active compound responsible for this was unknown, as well as its mechanism of action.
The researchers found that MIR2911 acts against IAVs such as H1N1, H5N1, and H7N9, which have been responsible for the swine flu, avian flu, and Spanish flu pandemics respectively. MIR2911 suppresses IAV by binding directly to the influenza virus and inhibiting the expression of two genes that are vital in the replication of influenza viruses.
This is an important discovery as there has previously been no natural antivirals discovered, and this presents a novel therapeutic agent that can be used not only against influenza A, but potentially other viruses as well, due to its broad spectrum. The researchers say that their discovery is something akin to a "virological penicillin" that can be used and chemically modified, as has been done to penicillin, to produce drugs that can treat the flu. Hopefully, we will have learned from our use of penicillin in order to try to prevent widespread antiviral drug resistance.
The following video is about flu viruses and how they infect us: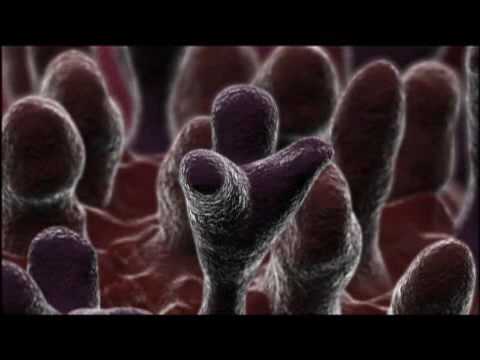 Source (user): maia86magnoly