Recently, Scientists and Researching physician have made poop pills a viable therapy against C. Difficile infections.
Why would anyone in their right mind want to ingest pills filled with poop? according to the lead researcher, Dr. Elizabeth Hohmann, it's a big step from the previous methods of enemas and nose drip-tubes, which were accident-prone, especially "if people gagged and vomited, they could inhale fecal matter. "
Yikes. Why are people taking such grotesque (if not extreme) methods for treatment? what exactly is a C. difficile infection, and why is it so difficult to treat?
Clostridium difficile  is a type of bacteria that is known to cause "opportunistic infections", or infections when the host is able to be infected easily, usually with the host being in a weakened/compromised state; in this case, most of the cases of C. difficile infections are caused by the lack of other, more benign bacteria colonizing the intestines, usually due to antibiotic treatment. This is akin to introducing wolf packs onto a sheep farm, where there are no competitors/predators for the wolves. As a result, the wolves prosper, at great cost to the sheep and the sheep farmer – a fitting metaphor for both the person infected by C. difficile , and the physician treating it, since C. difficile infections are especially antibiotic-resistant, and are prone to recurrent (i.e: multiple and returning) infections.
The purpose of undertaking fecal transplants is to re-populate the patient's colon and intestines with benign/helpful bacteria, thereby out-competing the harmful C.difficile. In an extension to the wolves/farmers metaphor, this would be akin to introducing more farm workers, scaring away the wolf pack and ensuring the prosperity of the farm.
Of course, the draw-back to this form of therapy is the "ick-factor", effective though it may be.  This is why scientists have been working on a synthetic version of the bacteria flora populating our gut- dubbed appropriately, "rePOOPulate". Research is still on-going  in the field of bacteria flora colonizing our gut; hopefully, one day someone can invent a form of therapy with all of the benefits of faecal transplants, and none of the "ick-factor".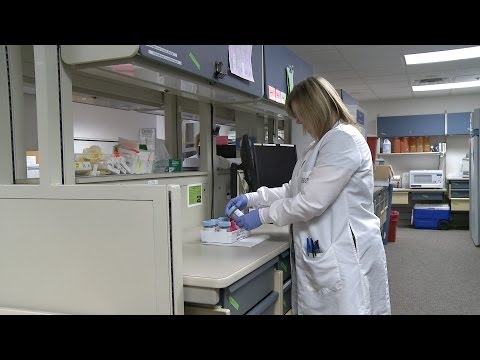 Source:Mary Greely Medical Centre, Via YouTube
– James L.