We have all experienced the uncomfortable encounter of trying to communicate with someone who we can not quite hear, whether they mumble, speak quietly, or are otherwise unclear. After politely asking "Pardon?" several times, we smile and nod ambiguously, hoping that we are not making fools of ourselves.
In our modern world, this is becoming much more common – not because we now whisper our sentences, but because hearing loss is a fast rising issue.  In fact, the American Osteopathic Association reports a hearing loss rate of 20% in teens. That's 30% higher than it was only a few decades ago. Could this be due to the music devices that attack our ears with increasing decibels? According to research, this is only part of the problem. Our hearing is actually strongly impacted by what are now common sounds in our modern world – cars, TVs, laundry machines – pretty much anything that adds to the background din. A tribe in Eastern Africa that lives far from the constant noise of modern machinery reportedly can hear a whisper across the length of a baseball field, due to their unaffected hearing. However, as technology progresses and creates cities with constant noise, a by-product, and now a necessity for some, has also been created – hearing aids.
Hearing aids used to be large and bulky, and this is not including the ear trumpets which were used until the early 19th century. Even in the 1990's the hearing aids used were called "Analog hearing aids", which were extremely visible, and they essentially amplified all pitches (frequencies) of sound. This was a problem for many hard-of-hearing people relying on these devices, as hearing losses vary from person to person. At this time, the hearing aids all had volume dials that could be adjusted, but the fine-tuning needed to properly support each individual's unique hearing loss was not yet available.
Nowadays, hearing aids are both small and efficient – a huge difference from only twenty years ago.  Hearing aid companies are realizing that there are more people now with hearing losses, and that consumers are looking for discreet, natural-sounding aids. Today's hearing aids are not only "invisible" (i.e., hidden in the ear canal), but they are also able to pinpoint and amplify certain sounds, adjust automatically to different social settings, and connect to apps on your phone.  These advancements have been made possible by the progress of digital technology, and, sadly, the fact that there are now more consumers for hearing aids.
The video below, by Today's TMJ4, enthusiastically presents the benefits of the current hearing aid model.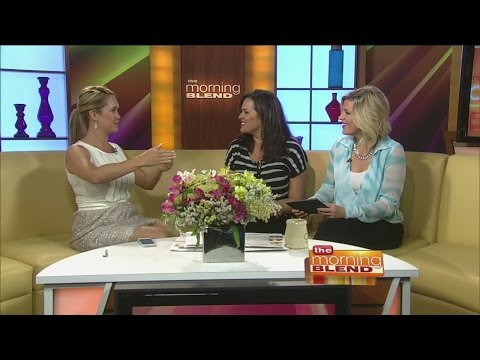 In conclusion, although technology is certainly contributing to the increase in hearing losses, through portable music devices, loud music concerts, as well as noisy machinery, a parallel effect is the advancement of amplifying devices. Although hearing aids may never become a fashion accessory like glasses, the recent efficiency of aids has stopped them from simply being a blemish proclaiming the wearer's disability, but rather a clever piece of technology to marvel at.
– Danya