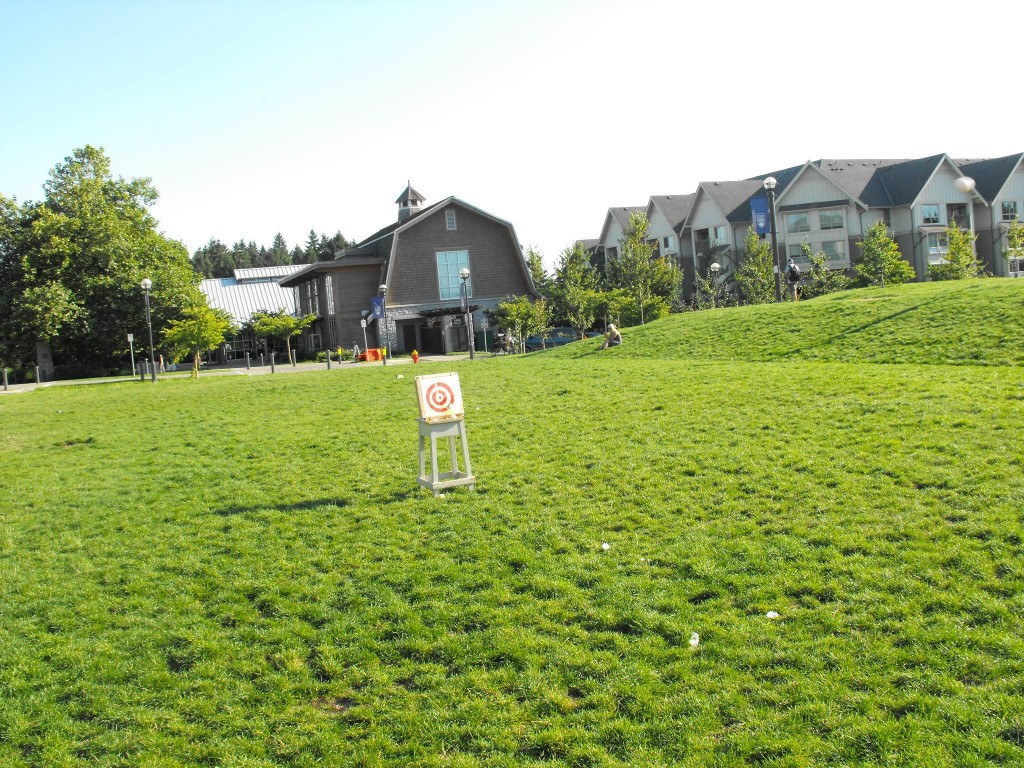 It's a super crunch time over here in my world, and I got used to pretending that I am writing my thesis 24/7 non-stop, although I do sleep and eat and all that. So, I am gonna be super short today (kinda – shorter than usual anyway).
Last Thursday, the Mech Department held the annual grad orientation reception organized (I believe) by Yuki, our beloved grad secretary. I've been to a couple of these already, and knew the gist of it when I walked in. Although I am technically a new grad going into my PhD, I guess I am still an old grad finishing my masters at the moment.
Anywho, let's put my babbling aside for now.
The orientation reception started with a bit of munching and crunching followed by short and sweet welcoming speeches by Sheldon (Dr. Green), and Steve (Dr. Rogak) — the Department Head and the Grad Advisor respectively. Then Ambrose did his presentation on how MEGA is awesome and fun and free for all. By then I had to run out to get ready for a scavenger hunt (a.k.a the MEGAMEN Adventures) that Matt Pan carefully put together out last week.
Wearing our epic blue MEGA t-shirts (yes, we are very proud of it, and I love the colour and design, thanks to Tom Huryn, the designer of all cool engineering t-shirts ever printed), the MEGA execs/volunteers ran around with buckets of water, cartons of eggs, lego pieces, tapes, and timers.
I won't tell you the whole details of each stations the MEGAMEN Adventurers had to go through, because if you weren't there this year, you missed out and you will have to come to join us next year. But I can tell you that it was a lot of fun that turned into a water-gun fight.
Too childish for grad school? Maybe.
But c'mon. You know you've longed to participate in these things secretly and ever so desperately.
Besides, it's not like you suddenly grow too old for everything and become practically too boring for epic ROFL sessions as soon as you get your foot in the door of grad school.
Anywho, I don't know if I have the permission to post pictures of the fun we had on Thursday, so instead of risking it, what you see above is an evidence of fun that does not involve faces of the MEGAMEN Adventurers.
Thank you, Sarah, Ida, Behrooz, Navid, Eric, Arka, and Wesley for making it happen, and the four teams for participating!
Looking forward to even more fun next year! Woot woot! 😀