Food Security on Campus: An Interview by Nancy Jiayi Lu
"The Pantry Food Bank is run by the Student Union Okanagan, which is a separate organization within UBCO. It is mostly volunteers and students who volunteer for short periods or they can volunteer over the whole year. We do a shift system for stocking pantries and we also have one part-time position that works at the pantry," explained Stephanie Patterson, manager of the Pantry Food Bank. 
Food insecurity is a long-term issue that many postsecondary students are facing before, during and after the lockdown due to COVID-19. "Food security is many different things. It's not defined by just people who can't afford to eat at all. There's sort of a broad misunderstanding of what food security means. So, it could be anything from you know, you just forgot your lunch that day or maybe you can't afford to buy groceries for that week," says Patterson. Food insecurity is not only a concern of domestic students but also international students. According to a survey at UBC in 2016, 45% of undergraduate students reported food insecurity on campus. ("Food Security Research at UBC," n.d.)
A short-term solution that many communities are providing is a food bank. UBCO Student Union took over the pantry in 2019, and they are working to develop a bigger capacity for students and the community. So far, the food bank has a small space that students can access at UNC. They also provide hampers, in which students can request special food and other items that they have an urgent need for. The food bank is also planning a possible food hub, which can come in many different forms such as a pantry. "We're hoping to expand it in terms of space and who can visit," says Patterson. 
In terms of student engagement, the Foodbank did a food drive, called "The Taste of Home" with the library on campus. They collected different types of food from the community to include more culturally diverse food. Also, the Pantry Food Bank has been partnering with UBCO student-athletes and teams for food drives; they set up collection bins at each home game. Besides student involvement, the pantry food bank is dependent on other departments on campus and community partnerships. Parking services offer students a choice to donate food instead of paying fines. The University Christian Ministries have "Trick or Eat" events at Halloween where neighborhoods can donate food. In terms of community partnerships, the Pantry Food Bank is partnering with Mamas for Mamas, which is a national charitable organization that provides support for individuals and families to tackle poverty and make a positive impact on communities.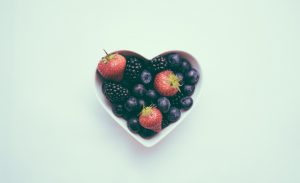 "Pantry Food Banks provide no barrier opportunities for people to go and get the food they need, whether it be just for the moment or maybe they need a few items to get them through the week. Students can go in and use it. It's not a big solution but it helps students," explains Patterson. Nonetheless, food banks are not long-term solutions for food insecurity. The more people and organizations that are involved in fighting food insecurity, the more we can address the problem and directly help people. We all need to be aware of this issue and work together towards a better solution. 
References
Patterson, Stephanie. (March 2022). Interview conducted by Nancy Jiayi Lu.
UBC Wellbeing. (2022). Food security research at UBC. https://wellbeing.ubc.ca/food-security-research-ubc
About the author: Nancy Jiayi Lu is an undergraduate student majoring in 
Psychology in the Faculty of Science at UBC Okanagan.
Photo by Jamie Street on Unsplash