On Sunday, we arrived in Costa Rica and it was unbelievable. Our view from our accommodations is of Playa Flamingo and the Pacific Ocean. The sun sets in perfect view from our patio door. After an intense ten week practicum, a view like this from an infinity pool was a nice change.
Monday we woke up fairly early to catch our ride to CRIA. I felt myself have the very familiar, "first day of school" jitters. To celebrate Earth Day, it was beach clean-up day. It was exciting to see the kids get so excited about picking up garbage. I couldn't complain that I was spending the morning at the beach on a Monday school day with enthusiastic primary kids.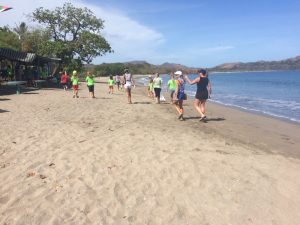 The rest of the week, we fell into a nice routine. We got acquainted with as many teachers possible and asked to observe them in their classrooms. Our days were filled with both elementary, middle and secondary students. Here are only some of my highlights: 
Grade 8 English, was a discussion day, and I was shocked. I saw every single student put up their hand to speak. They were so engaged with the subject and their novel. They even went "overtime" during silent reading time. I can tell the teacher was extremely passionate and his energy has transferred to his students. His method seemed simple and revolved around being present in their classroom. Their deal is that they have to participate in the discussion, and the class as a whole must know the answers to his questions, or else there would be a quiz! That is a pretty good deal!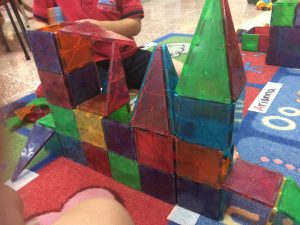 Watching the Pre-K students colour and speak in Spanish, their routine and schedules were tight. They do their work and have some play time. I spent my time with a pre-k student who helped me build a tower of magnetic squares. He showed me his cool dance moves while the other kids spoke to me in Spanish during free time. It was adorable!

Algebra 2 class was really exciting. As someone who hates math, it was pretty wonderful to see an energetic math class. Her structure consisted of instruction, practice, and homework. However, she made it so accessible to check everyone's individual work. Her notes were projected on the board, through a computer program where she can write on a tablet. In this manner, she could show them the process of solving the problem. Then it was practice time! The students solved math problems on whiteboards and it held up for her to check the correct answer. This gave her the opportunity to check everyone's process and the students could erase and correct their mistakes multiple times. This was brilliant and totally applicable to my future Spanish classroom. Who knew Math could be so exciting!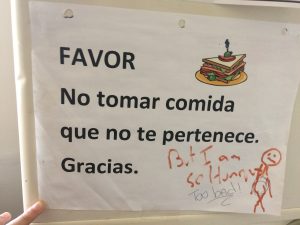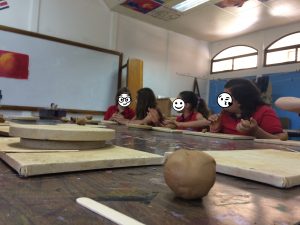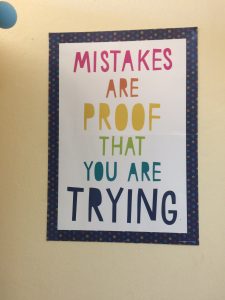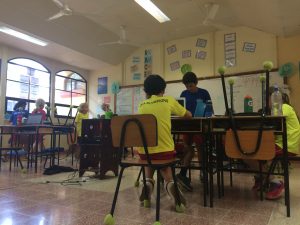 I hope you enjoy the photos of the first week. I've been learning quite a bit and learning how to use different forms of my Spanish in both during and after school hours.
Pura Vida,
Ms. Capalad