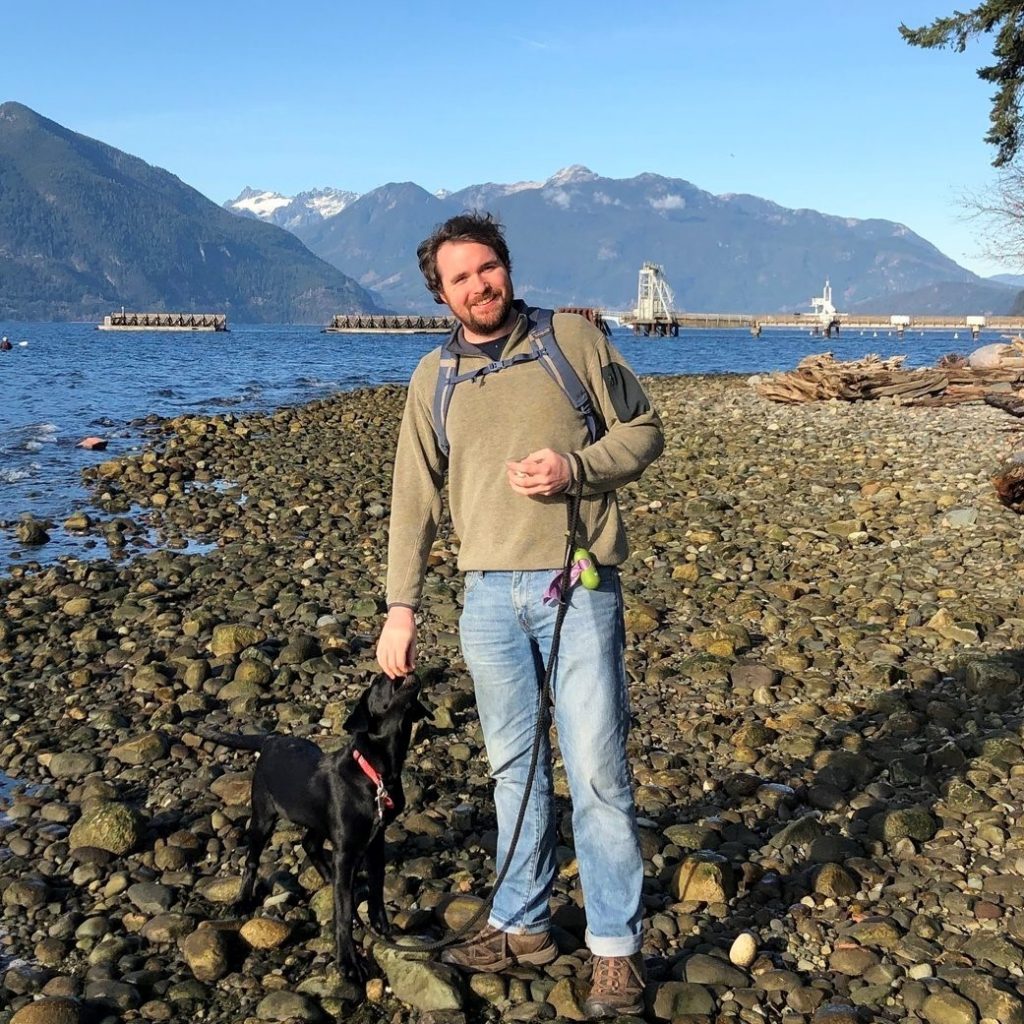 Thomas Whelan is a PhD candidate in Dr. Naomi Fast's lab in the Department of Botany. He is from Toronto and completed his undergraduate degree at Dalhousie University in Halifax. It was during his time there that he became interested in protists (microbial eukaryotes) when he worked on his honours project with Dr. Alastair Simpson.
After he graduated, he worked for Dr. Steven Gallinger in a familial cancer genetics lab at Mount Sinai Hospital in Toronto before starting his graduate studies at UBC in January 2014. Thomas studies the effects of genome reduction over evolutionary timescales on a group of intracellular parasites called microsporidia.
Thomas was a teaching assistant during his undergrad at Dalhousie and while at UBC has TAed Biology 336 (Fundamentals of Evolutionary Biology), Biology 332 (Protistology), and Biology 203 (Eukaryotic Microbiology) three times.
What do you enjoy most about being a TA?
I really enjoy teaching. My favourite moments start when my initial explanation of a concept doesn't seem to be working. Being forced to think on my feet to find a better way I can explain the concept to an individual or a classroom and then seeing that moment of clarity is very rewarding. Then there is the satisfaction I get from seeing improvement in my students. Some students will inevitably struggle in the first lab or on the first midterm and watching them flourish later in the class is always very validating.
What opportunities have you been a part of in your time at UBC?
When I taught previously as an undergrad there was little guidance on how to teach. Many of the methods I used (with differing levels of success) were developed through trial and error, so when I first started my graduate studies, I wanted to improve my teaching. I took Biology 535 (Teaching and Learning in the Life Sciences) and it was a phenomenal opportunity to develop the skills and practices necessary to become a quality instructor. I have also participated in the BioTAP program as senior TA for the last couple years. BioTAP allows new teaching assistants to draw on the experience of people who have been teaching for decades and I cannot recommend it enough.
What is something that you are currently doing in the UBC teaching and learning space that you are excited about?
To me, the Biology 203 labs are about discovery. The students are looking at organism they have likely never seen or even heard of. My favourite lab is the final lab in which students look for protists in the hindguts of local termites. The opportunity to look at these weird and wonderful (search for Trichonympha) single celled organisms thriving in such a strange environment is something I wish every biology student at UBC was able to do.
What do you do in your spare time?
At the end of the summer I got a black Labrador puppy (seen above enjoying a treat) so that takes up most of my free time. I spend a lot of time cooking/baking and playing board games. Recently I've gotten in a game called Wingspan, which I would highly recommend, especially for biology students. When I get the time to travel, I tend to go back to see family in Toronto, Halifax, and/or St. John's.
What are your plans following graduation?
I am looking to continue teaching in higher education so I'm currently keeping an ear to the ground for teaching post docs and/or teaching positions. On a much less stressful note, I have been thinking of travelling to Iceland and the British Isles, so a post-graduation trip may be in the cards!