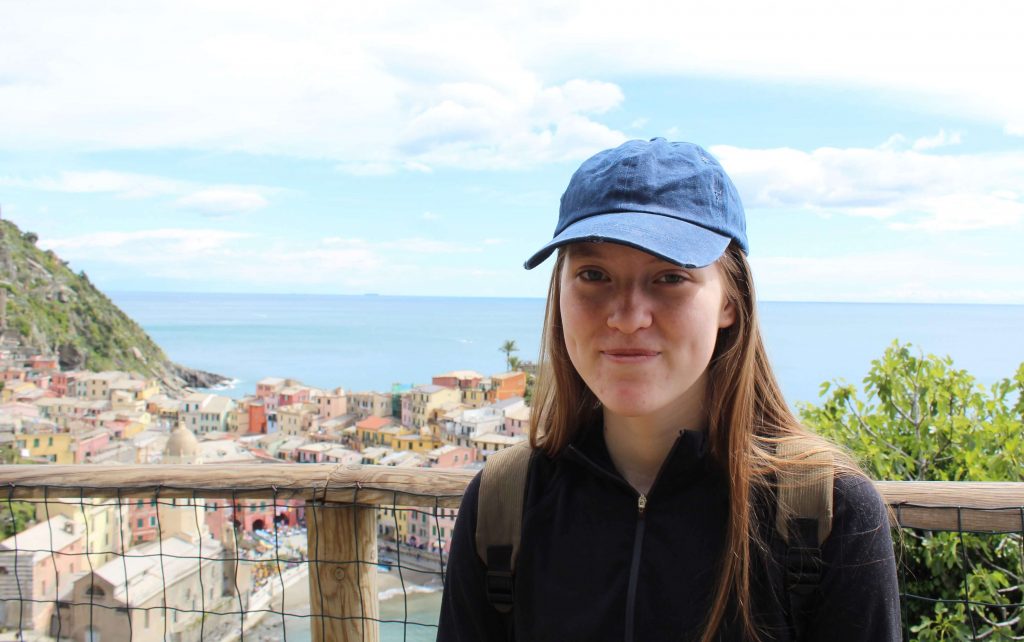 Hello! My name is Katie, and I'm from Richmond, BC. I'm a fourth-year biology student, and in my final term, I have been given the amazing opportunity to peer tutor BIOL 121.
I am passionate about genetics, and I hope to work as a clinical genetics technologist in the future. Outside of academics, I am a rhythmic gymnastics coach and I love arts and crafts!
What do you enjoy most about being a peer tutor?
My favorite part about being a peer tutor is helping to reduce the students' stress, because I remember how overwhelmed I was in my first year. I enjoy guiding the students to understand the concepts that they will need for exams, and to find study strategies that will work well for them. I also like to provide advice and reassurance surrounding things like choosing a major.
What has being a peer tutor brought to your undergraduate experience?
Being a peer tutor has really pushed me to become an active member of the UBC community. As an introverted individual in a large program like biology, I have drifted rather passively through the majority of my degree. Through peer tutoring, I have become a part of a teaching team, and have interacted with a diverse range of students. It has really given me a sense of belonging, and it has encouraged me to engage with academics on a deeper and more meaningful level.
What has been an interesting outcome of your peer tutoring experience?
One thing that I did not expect from my peer tutoring experience is the perspective that it has given me about my own progression over the past four years. It has reminded me that I used to struggle with some of the concepts that I now understand really well. It has also reminded me of how I used to study, and how I have fine-tuned my approach to be much more efficient and effective over the years. Overall, it has given me a great appreciation for my education and I am thrilled to be involved in the beginning of that experience for other students.
What do you like to do in your spare time?

In my free time I love to try new recipes and introduce my friends and family to delicious plant-based food! Some of my favourite things to make are curries, pastas, and baked goods like cinnamon buns. I also love to draw, paint, and crochet. My most recent passion project has been crocheting figurines and gifting them to my loved ones 🙂
What are your plans following graduation?
Right now, my plans are to go to BCIT for clinical genetics technology. This program is a mixture of lectures, labs, and a 6-month practicum working in a genetics lab. Through this, I would become certified to diagnose genetic diseases. My ultimate goal is to work in a hospital setting, providing doctors with the information that they need to provide effective treatment for patients.