Hi! My name is Nataly El-Bittar and I'm a fourth year Biology student originally from Lebanon! I just graduated at the end of May and am so grateful for all the opportunities I've gotten over the past four years. I have been volunteering at the AMS Food Bank for the past two years and recently took on the position of Outreach Lead to increase community engagement with the food bank. I also started volunteering at the Air Pollution Exposure Lab at Vancouver General Hospital in 2021 and received a grant last summer for an 8-week project from the Faculty of Medicine's Summer Student Research Program. This project explored the effects of woodsmoke on human airway epithelial cells using a live aerosol delivery system. In my final semester at UBC, I completed a Directed Studies course with the same laboratory team and supervisor while exploring the effects of air pollution on human rhinovirus expression.
What are you researching?
My research at the Air Pollution Exposure Laboratory (APEL) used a novel live aerosol delivery module called the CULTEX Radial Flow System to better understand how human airway epithelial cells interact with inhaled gases. Expanding on previous studies done by the team, this project specifically focused on wood smoke aerosol due to the recent increased frequency and intensity of forest fire seasons recorded in British Columbia. The data we collected included percentage of cell death, levels of cytotoxicity, and levels of oxidative stress experienced by the cells.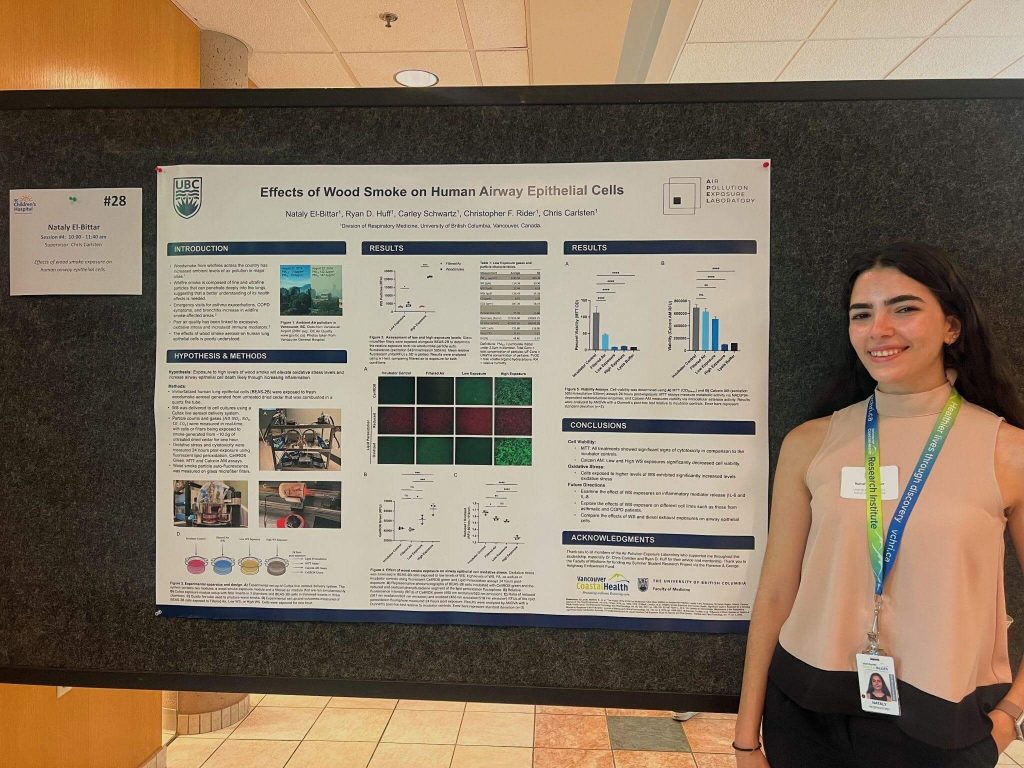 Why is this research important?
This research is important because we are seeing that emergency room visits for asthma exacerbations, COPD symptoms, and bronchitis in wildfire smoke-affected areas are becoming more common. Wildfire smoke is composed of fine and ultrafine particles that can penetrate deeply into the lungs, impacting respiratory health. Understanding exactly how wood smoke pollution affects human lung epithelial cells will allow for better implementation of treatment plans, public health policy, and recommendations for individuals living in high-risk areas.
What do you most enjoy about doing research?
One of my favorite parts of doing research has been learning techniques that I have heard about through my classes. It is an amazing feeling once you start conducting experiments that you learnt about in your science classes. It feels surreal, and my research experiences have truly given me a new outlook on science. I enjoy getting the opportunity to learn from others' experiences and I feel extremely valued in the laboratory. Even when I first started volunteering, my presence was appreciated, and I felt as though I presented a new perspective, which is always needed in science.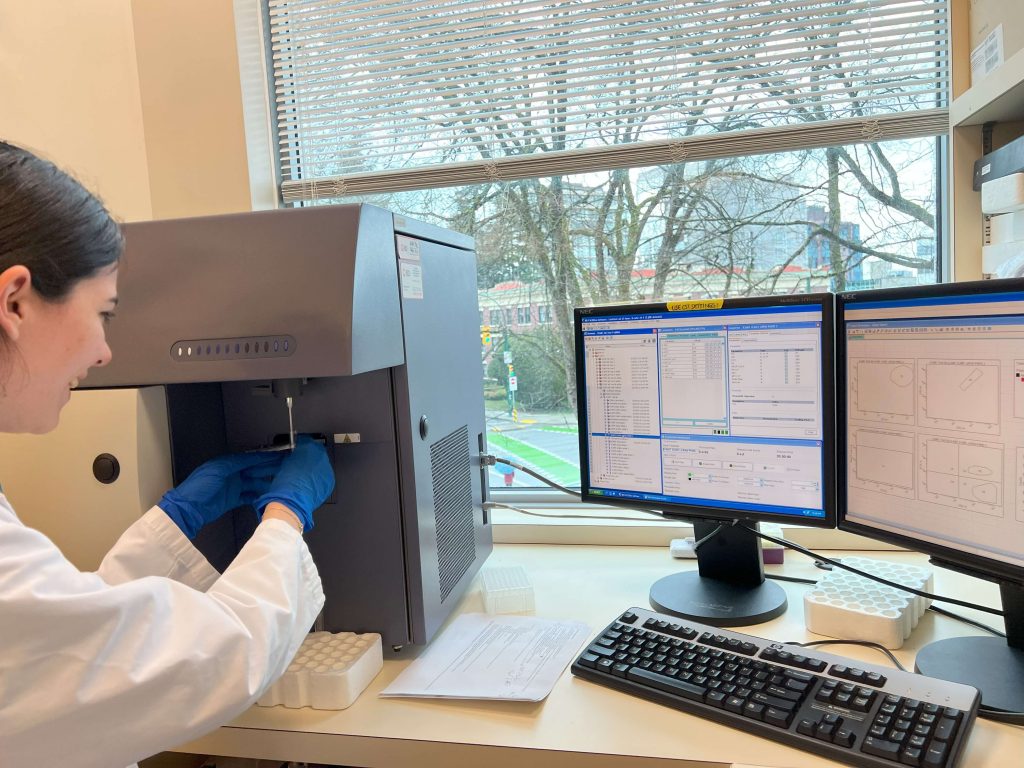 What has doing research brought to your undergraduate experience?
Doing research during my undergraduate degree has given me a new sense of confidence in my skills. I have learnt a lot over the past few years and have grown to understand the importance of some basic techniques that I have learnt through my time spent in the lab. It has also allowed me to further appreciate many of my courses and has changed my attitude towards learning. I've been able to apply the knowledge I learn in classes to real life and to truly appreciate all the amazing individuals around me at UBC.
What advice would you give to other students considering doing a research project?
I would say 100% give it a shot! Even if you are worried about it being your first experience, there are so many different labs at UBC conducting fascinating research and it wouldn't hurt to reach out to ask about possible opportunities. People get extremely excited when someone wants to learn more about their research, so don't be afraid to try. I was often worried about applying for grants and programs, but my advice is to just do it because you never know what could come out of it.