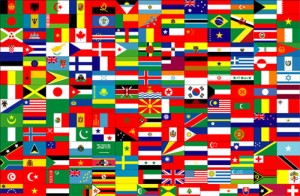 In all fairness to the balance of BC grads overlooked in research allocations last year, the BC Ministry of Education will do the right thing: Allocate $16,000 for each grade 12 student to conduct a comparative education research project of their choice. This could help those seniors who may not graduate actually complete. Yes, in the face of budget cuts and bad faith bargaining in provisioning fair contracts for BC teachers, allocating $864m to grads may seem a bit frivolous. Or not.
But fair is fair. Guaranteed, BC high school seniors should be knocking on the Ministry's door for their allocations.
In this developing scenario, the BC Ministry of Education will continue its comparative education research agenda. Why stop at Finland?
Grads could hit the pavement, traveling to each and every country– no, not just country (there are only about 200), but every province and state in the world– to compare the educational system with that of BC. But are there 54,000 provinces and states? No, so expand the comparative ed research agenda to cities– there are about 37,000 cities. Obviously, some will have to go to small towns.
OK, theres the math. The ministry will allocate $864m to send 54k grads to cities and towns around the world the compare their ed systems with BC.
It's not easy to get reports from grads so make that $900m. But then you might ask, why stop at grade 12? Isn't that ageist?