Wishing you a happy, healthy, and wonderful summer from all of us at Spanish for Community! 
We are thrilled to announce our ongoing commitment with community partner Ratón de Biblioteca (Medellin, Colombia). Fundación Ratón de Biblioteca is a community organization that facilitates and supports access to library services as well as reading and literacy programs to families, children and youth living in challenging areas of Medellín, aiming towards fostering community and civic engagement for a more creative and peaceful society.
We look forward to building meaningful virtual Community Engaged Learning (CEL) projects during the summer term! In the meantime, a glimpse into what we are currently working on. More details to follow shortly…
1- TALLERES VIRTUALES DE VERANO (SUMMER SYNCHRONOUS VIRTUAL WORKSHOPS)
Community Organization: Ratón de Biblioteca
Coordinator: Encsi S.
English-Spanish Class Facilitators:

Encsi S., Inbar A-S., and Eman A-S.

Co-Facilitators:

Nevir, Ratón de Biblioteca
2- TRANSLATION PROJECT 
3- MURAL PROJECT:  CASA DE LECTURA FUNDRAISER FOLLOW-UP
Preview:  Fundraiser Follow-Up: Casa de Lectura, Villa Guadalupe Community Mural Project
Take a look at the amazing work of muralist Santiago Rodas, and his talented team: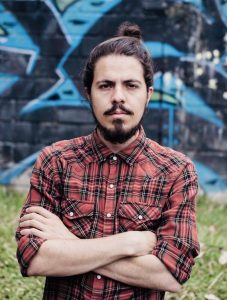 Santiago Rodas Quintero is a Colombian writer, muralist, and "grafitero." He has published several books such as Gestual (2014), Trampas tropicales (2015), and Plantas de sombra (2018). Rodas has participated in different urban art festivals in Colombia and Mexico.