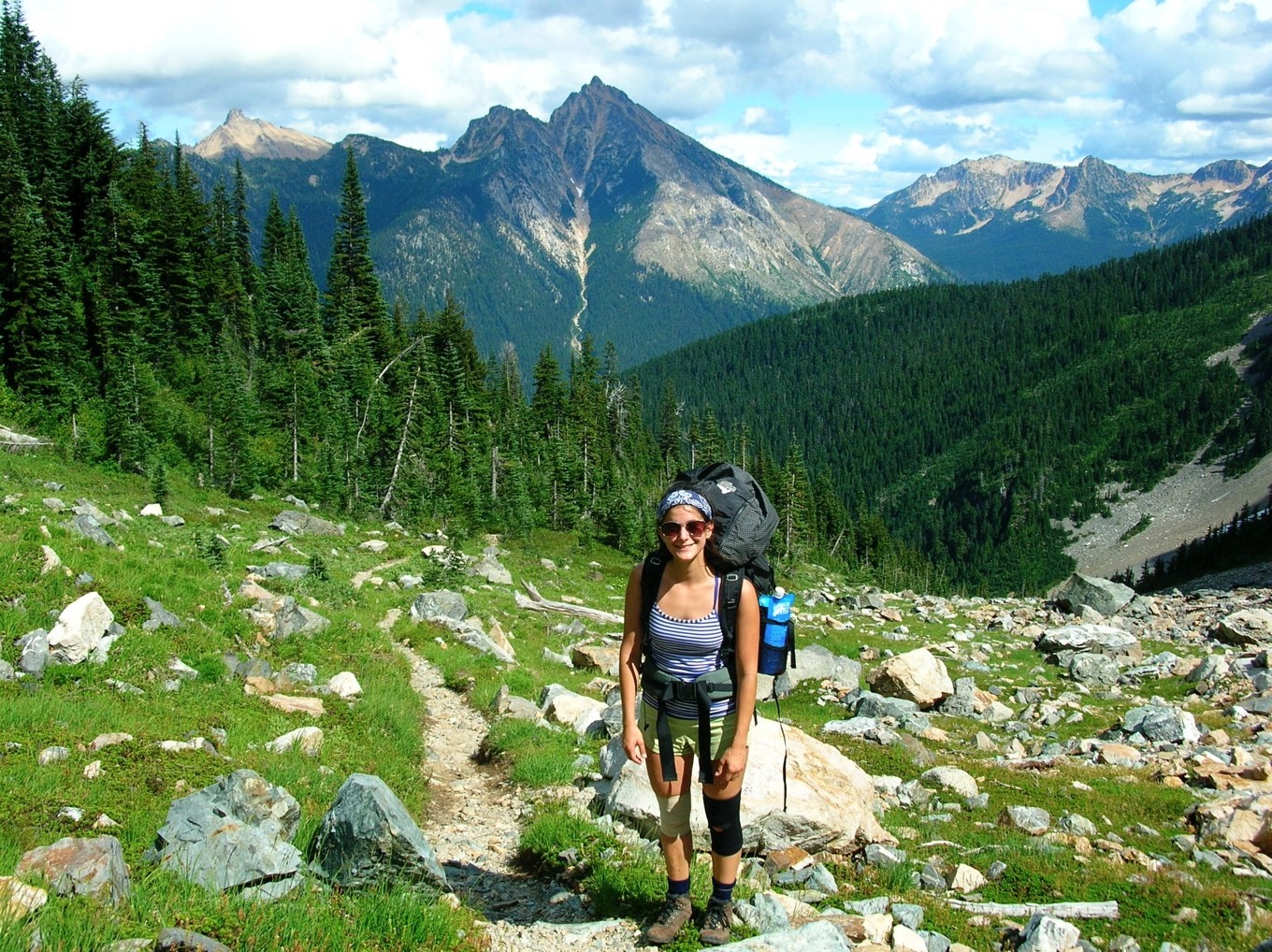 I have a BSc in Biology from Queen's University (2014) and a MSc in Botany from UBC (2017). My research focused on elevational ranges of plants, with particular interest in how ranges are shifting in response to climate change. Currently, I am a lecturer in Zoology and Botany at UBC. I have primarily been involved with ecology courses (e.g., Biology 230 and Biology 306), but this summer I am teaching Biology 121 for the first time.
What do you enjoy most about being an instructor?
My job is to be a huge nerd and get students excited about my nerdy interests. What's not to love?
How would you describe your teaching style?
As a relatively new instructor, my teaching style has been cobbled together based on approaches I've admired from other instructors, Frankenstein-like. I guess two consistent pillars would be to (1) always keep it fun and upbeat and (2) make sure students have the opportunity to be tested in a variety of ways (e.g., analytical skills, writing, data interpretation).
What is a memorable anecdote from your own undergraduate experience?
Throughout high school and going into undergrad, my end goal was to become a veterinarian. Then, in second year, I took a course called Diversity of Life. I dreaded going to class, since I knew it was going to be about boring things like bacteria, fungi and plants. Luckily for me, the professor was MADLY in love with these organisms and his enthusiasm was infectious. We watched old-school David Attenborough documentaries on Fridays and spent the rest of class nerding out about the crazy ways these "boring" organisms have evolved to solve problems. Afterwards, I was hooked on biology and there was no turning back.
This course was career-defining in another way: my professor proved to me just how important it is to be unabashedly excited about what you are teaching. If we don't care, why would our students care?
What do you like to do in your spare time?
You could copy the bio of any Vancouverite here, really. I love hiking, running, travelling, and hanging out with my cat.
What is a fun fact about you that people may not know?
I play the viola and even minored in Music in undergrad. If you don't know what a viola is, it's a little bigger (and a lot better) than a violin.