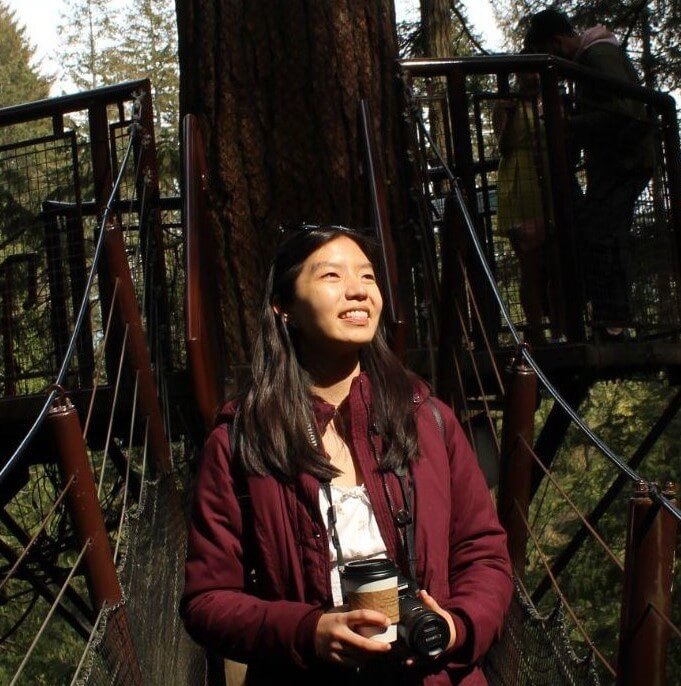 Hey! I'm Christie and I was born and raised in São Paulo, Brazil, where I attended a German school and completed the Abitur, the German High School Diploma. I am currently a 3rd-year Biology student, and these past 2 years, I've been awarded the Faculty of Science International Student Scholarship. Although I'm from a very biodiverse country, I really enjoy Vancouver's direct connection to nature – the mountains here always amaze me. I moved to Vancouver in 2020, and ever since, I have volunteered at the Canadian Red Cross, Sprouts, and SOSUBC (Students Offering Support UBC). Needless to say, I am very passionate about volunteering and I wish to continue on that journey for years to come.
This is my first time being a peer tutor for BIOL 121 (Genetics, Evolution and Ecology), and my first time peer tutoring in person. I am very grateful to get to know and be part of the Biology teaching team and to exercise my love for teaching.
What do you most enjoy about being a peer tutor?
It's very rewarding seeing students gradually understand some concepts they've been struggling with and knowing that I have been a part of that learning journey. I enjoy interacting with the students during class time and office hours, guiding them through answer keys, answering questions, drawing out diagrams, or giving them study tips. Being a peer tutor has given me the tools to build more bridges between the students and the teaching team, and hopefully, such connections have made the students' transition from high school to undergrad more comfortable and relatable.
What has been an interesting outcome of your peer tutoring experience?
Being a peer tutor has allowed me to build new connections with the scientific community at UBC and to relive my first-year experience through a different perspective. It has been a great exercise in communication and respect and I have pushed myself to improve on those aspects. As I plan on becoming an instructor in the future, it has also helped me express myself better when explaining difficult concepts to students, and talking to other members of the teaching team has introduced me to more efficient teaching techniques. Overall, it has added a lot to my interest in becoming a future instructor.
What do you like to do in your spare time?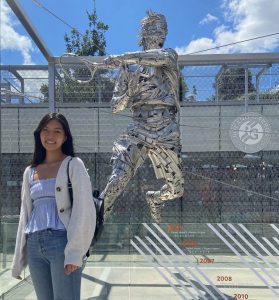 I am a huge sports fan and a cinephile. So when I have some free time, I usually watch any matches that are happening (tennis, F1, baseball, track and field, any sport in general), or I try to find new movies and series to get hooked on. Last year, I even got to watch the tennis French Open (Roland Garros) in Paris! As for books, I've been reading many creative nonfiction and Greek mythology novels, for times when I either want to reflect on my nonacademic life or travel to mystic lands.
What is a fun fact about you that people may not know?
I love travelling and learning new languages! My goal is to visit as many countries as I can in my lifetime and to experience as many different cultures. I'm at around 13 right now, so there's still a long way to go. I usually travel with my parents, as they both love history and trying out new food, so you'll always catch us at a museum, a historical site, or a local restaurant. I currently speak Portuguese, English and German fluently, and I'm learning Spanish and French. That's why it fascinates me to hear so many different languages on campus!
What are your plans following graduation?
I am still a bit unsure of my academic life after graduation. I am definitely pursuing a career in education, but I have yet to decide at which level – high school or university. Regardless, I plan on completing the 11-month Bachelor of Education at UBC after 2024, as I wish to obtain the BC's teacher certification, allowing me to teach in any secondary school in BC! I believe it would be a great experience before applying to a Masters program in a Biology-related subject. Thinking further ahead, however, I want to return to Brazil at some point in my career to help improve the failing public education system and to hopefully create a more supportive environment in which all Brazilian students could freely achieve their goals.