Dr. Megan Davies  – Health History Resources Workshop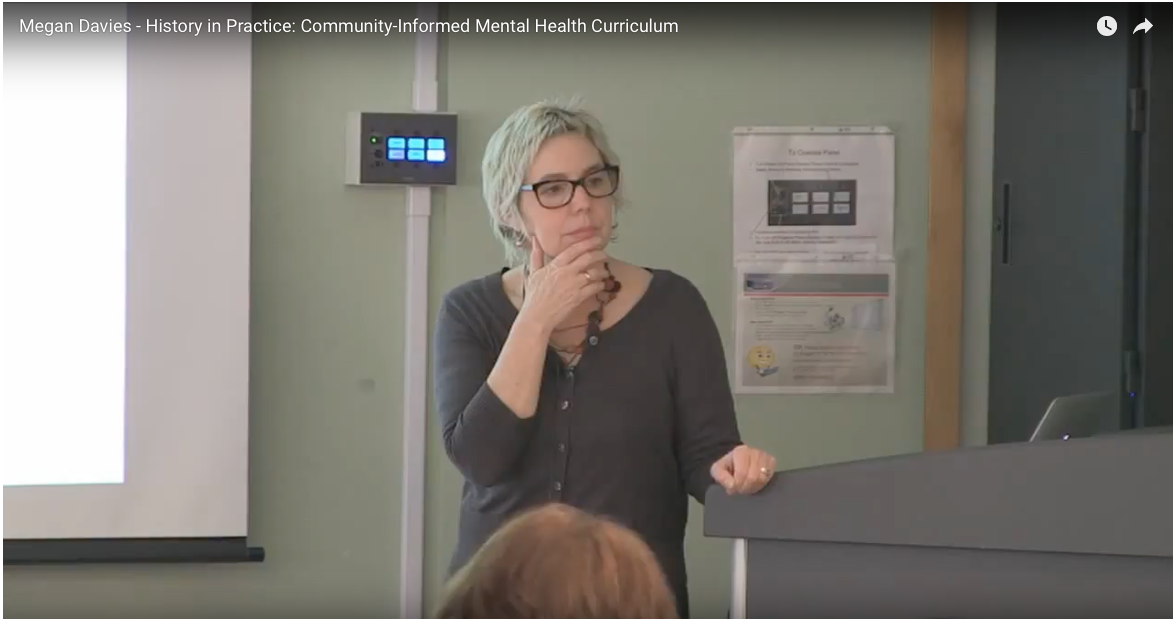 On January 27, 2014 Visiting Professor, Dr. Megan Davies, conducted a workshop on New Educational Health History Resources with ideas about how you can use them to support teaching and learning. The workshop centred on "Mental Health History Resources for Nursing Education and Practice: A Workshop on Community-Informed Mental Health Curriculum." Dr. Davies presented a new set of web-based mental health curricula that employs historical documents and artistic expressions of current service users as tools for fostering informed and empathic practice. Participants learned about the unique ways in which the resources were created and had an opportunity to view and evaluate the resources.
This event was co-hosted by the Consortium for Historical Inquiry in Nursing and Health Care and the  Elizabeth Kenny McCann Teaching Matters Scholar Award Initiative.