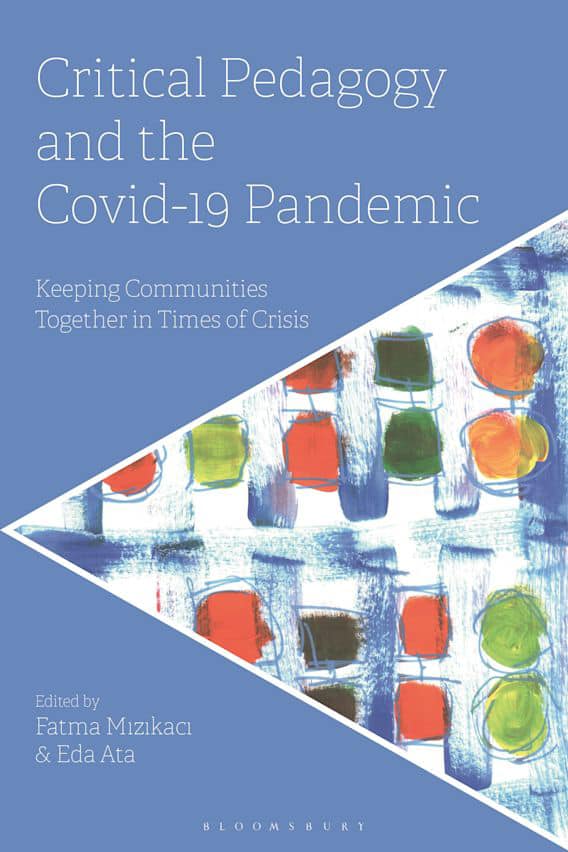 During the height of the COVID-19 pandemic, Fatma Mizikaci and Eda Ata (University of Anakara, Turkey) began a free online webinar series called Global Thursday Talks to examine the social and political impact of the pandemic on education, and explore how the creation of digital communities has become indispensable in maintaining connectivity and building networks.
The book version of these GTT talks and interviews, Critical Pedagogy and the Covid-19 Pandemic: Keeping Communities Together in Times of Crisis has just been published by Bloomsbury.
A wide-range of critical scholar/activist educators from Europe, North America and Turkey participated in the seminars and contribute to the book. I'm really pleased to have had the opportunity to participate in the project along with Antonia Darder, Liv Mjelde, Michael Apple, Peter McLaren, Henry Giroux, Ira Shor, and many others.
My dialogue with Fatma and Eda as part of GTT is wide-ranging. I discuss my journey as an activist educator and experiences that shaped my thinking about education and its role in the transformation of society. I also describe how the pandemic created a crisis for teaching, learning, and democratic action within the pre-existing crisis that is neoliberal capitalism, including how the threats of corporate education intensified during the pandemic. I also spend time talking about various models of critical resistance for teachers and teacher educators – that is – how post-pandemic educators can take advantage of the disruptions of traditional practices to create more flexible, responsive and subversive approaches to teaching and learning.