Britain's doing it. Norway's doing it. The U.S.A is doing it. Vancouver's doing it. Kelowna can do it too and it begins right here with you!
Bee streets, pollinator pathways, and sweet nectar trails are being planted by concerned citizens across the planet, but Kelowna doesn't have one – yet!  However, that is about to change.  The UBC art project, Border Free Bees, is inviting people who live in the lower Mission neighbourhood of Kelowna to join The Kelowna Nectar Trail Project. All it takes is one square meter of land, a handful of seeds, and a little love for plants and pollinators.
Register to participate in the Nectar Trail at Border Free Bees:  http://borderfreebees.com/kelowna-nectar-trail/
AND to help people who want to save the bees, Nectar Trail "wannabees" and anyone else in the community are invited to attend the following free workshops as part of The Kelowna Nectar Trail Sessions.
Growing Water-wise Plants for Pollinators in the Okanagan
Eva Antonijevic (Okanagan Xeriscape Association)
This talk was held on Saturday March 4th, 2017 at the Okanagan Regional Library Mission Branch on Saturday  March 4th 2017
Click here to see the video if you missed the talk!
Bee-coming a Part of the Solution: Gardening with Native Species for the Nectar Trail
Saturday April 1st, 1-4pm
Tanis Gieselman, MSc.
(SeedsCo. Community Conservation)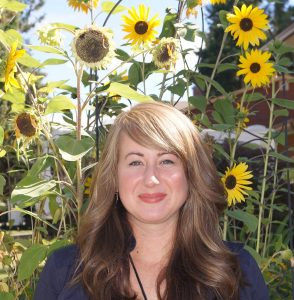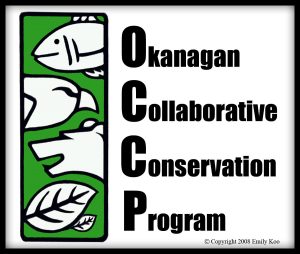 Okanagan Regional Library Mission Branch,
4105 Gordon Drive, Kelowna BC
Tanis will introduce you to native Okanagan wildflowers, and how to include them in your yard to support wild bees. You will learn about seed collecting, storage, and conservation, the ecology of growing native plants, and have the opportunity to do a garden plan and take home some seeds.
Register at https://gardeningwithnativespecies.eventbrite.ca
Growing Without Pesticides: A Biodynamic Approach
EarthDay – Saturday April 22nd, 1-4pm
Gabe Cipes (Summerhill Winery)
Summerhill Winery Biodynamic Gardens, 4870 Chute Lake Road
Register at  https://growingwithoutpesticides.eventbrite.ca

Bee ID Workshop & Introduction to Pollinator Citizen Science App
Saturday May 13th, 1-4pm
Erin Udal & Geoff Campbell (Border Free Bees)
Okanagan Regional Library Mission Branch, 4105 Gordon Drive, Kelowna BC
Register at:  https://pollinatorcitizenscienceapp.eventbrite.ca
Watch for The Pollinator Picnic in June 2017!
 Contact Border Free Bees at ecoartokanagan@gmail.com to register for becoming a part of the  Nectar Trail by planting a garden or letting us adopt your garden!
For more information contact Nancy Holmes at nancy.holmes@ubc.ca.
 The Kelowna Nectar Trail is funded by Telus's Go Wild Community Grant program as well as Border Free Bees and the Public Art Pollinator Pasture research projects at UBC.  The Kelowna Nectar Trail Sessions are supported by the Okanagan Regional Library, the Okanagan Xeriscape Association and Summerhill Winery.