In 2014, Rutland was the ideal neighbourhood to lavish with attention. It was and still is seeking to re-energize its overall profile in Kelowna, BC. As home to many low-income families and recent immigrants, Rutland has suffered from a poor reputation in Kelowna. Local residents and community groups were excited about our involvement, helping the neighbourhood overcome negative stereotypes.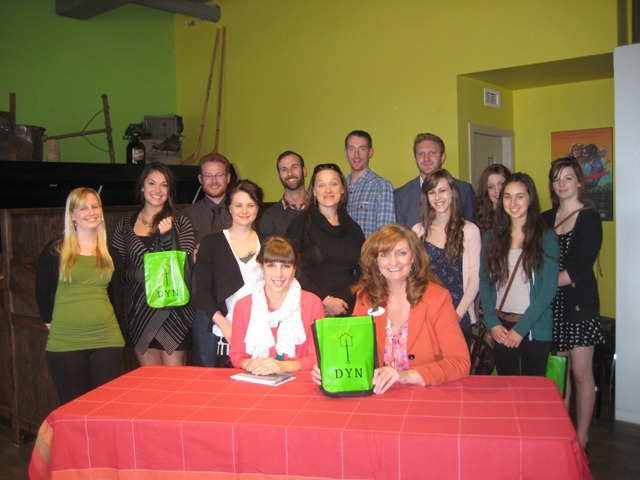 Starting in the previous fall of 2013, students enrolled in Creative Writing 473: Writing and Community Learning and two Visual Arts Research Assistants created a package of writing and artwork focussed on the Rutland neighbourhood.  They created a Rutland-inspired package based on their own personal observations and research, and on interactions with the community; these artworks were published in the spring of 2014 by Lake Publishing Society and the Creative Writing 472:Publishing and Editing class and were delivered to newcomers to the neighbourhood by the Welcome Wagon Ltd. in 2014.
All works are published by Lake Publishing Society under the DYN Imprint.
For more information or to order individual items/packages, click here.
Special thanks to Kelly Shepherd, Laurel D'Andrea, Brigitte LeNormand, O.J. Boissoneault, Evelyn Vielvoye, Elaine Senger, Amarjit S. Lalli, Gary Stephen, Todd Cashin, and the staff at the Okanagan Heritage Museum and Archives.