MODULE 4
Communication and network technology may provide an important opportunity for Indigenous people to develop a voice in a globalized world to prevent an imbalance of knowledge dissemination, generation and discussion…preventing their exclusion or watering down by dominant perspectives.
But before Indigenous people can utilize this technology for decolonization, legitimization, dissemination, generation or discussion of knolwedges, we must first consider if information technology, a binary and linear system can carry knowledge without fragmenting its wholeness.  First, we must ask if this technology can be decolonized to reflect and animate the myths and ideals of Indigenous learning and ontology….as many of us know that the hand of the white maker is in the tool.
Below are some technologies, developed or utilized by Indigenous cultures.  In my opinion some seem conducive to Indigenous values and beliefs and others seem to have flaws.
Post 1 – Digital Songlines
http://australia.vsmm.org/papers/leavy.pdf
Digital Songlines game engine, funded by the Australiasian Cooperative Research Centre for Interaction Design, was developed for interactive and affordable sharing of Australian Indigenous cultural knowledge.  In this online virtual reality game, indigenous storytelling comes to life, as players interact with the stories, environment and other players.  This is an immersive and multisensory space that can't replace real place-based community interactions, but hopes to provide additional connections between the youth and their culture.  Based on the research of this program, the developers, in conjunction with the communities of Indigenous peoples, have attempted to create a realistic, authentic and faithful representation of the aboriginal world in the attempt to empower Indigenous Australian people to preserve, enhance and pass on their cultural knowledge to the younger generation.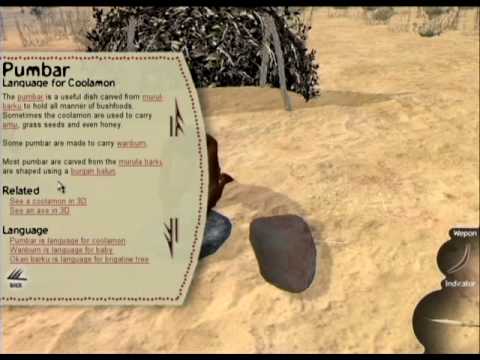 Post 2 – Firstvoices
http://www.firstvoices.com/en/home
Firstvoices, an initiative funded by the government of BC and the Department of Canadian Heritage, is an online collective of tools focussing on language archiving, preservation and sharing.  This initiative appears to provide a wholistic philosophy to language archiving through not just alphabets and phrases but also songs and stories in an interactive environment.  Although a promising form of technology, it has only collected 4.8% of the number of entries needed to document all the dialects of the Indigenous languages in BC over the past decade.  One aspect of this process that makes the archival process difficult is the discomfort and unease of the elders, the knowledge holders, with these types of newer technologies.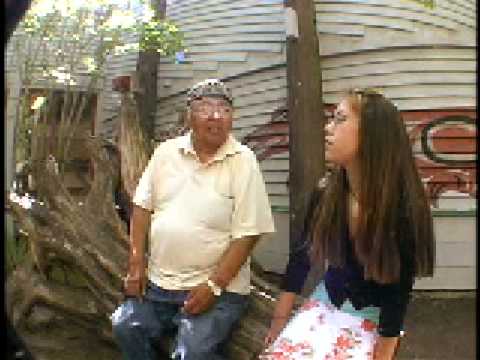 Post 3 – Rezworld
http://livinglanguages.wordpress.com/2011/03/05/rezworld-demo-task-based-language-instruction/
Rezworld is a Thorton Media, Inc. game within an interactive, immersive, and multisensory environment aimed at learning Indigenous language.  Players learn the language as they go about completing targeted tasks.  Although the name Rezworld and off-color humor may paint an insensitive picture, the creator, Don Thorton, a Cherokee himself, wanted to include characters that people knew, including relatives and friends, and so they incorporated humor and real life into the game.  The game attempts to not just create an environment, but to create an environment that is so real as to suspend disbelief.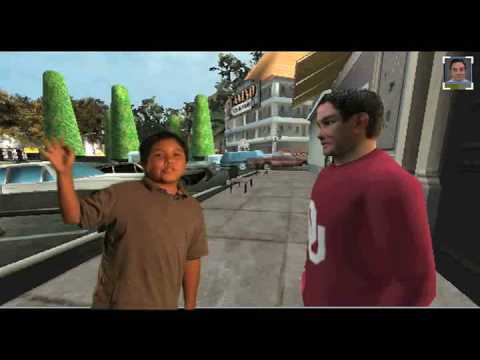 Post 4 – MARVIN
http://leaders.flexiblelearning.net.au/fl_leaders/fll04/papers/article_avatar.pdf
The program MARVIN (Messaging architecture for the retrieval of versatile information and news), based on the annoying paperclippy animation from windows, was developed by J. Easterby-Wood, an Alice Springs-based specialist in Indigenous education.  Apparently, Australia's Northern Territory Department of Health is using this program to develop aboriginal avatars that provide a 3-D character that can speak multiple different aboriginal dialects.  They hope that the avatar will be able to convey important health information to remote regions where text-based information and English is poorly understood or assimilated.  On the plus side, this technology enables information to be delivered without the use of the English language as the intermediary and provides a multisensory experience.  However, on the downside, it is being used to inform aboriginal people rather than providing a two way discussion about their health.  This seems to provide a seemingly sensitive but misguided form of communication in regards to Aboriginal people and their values.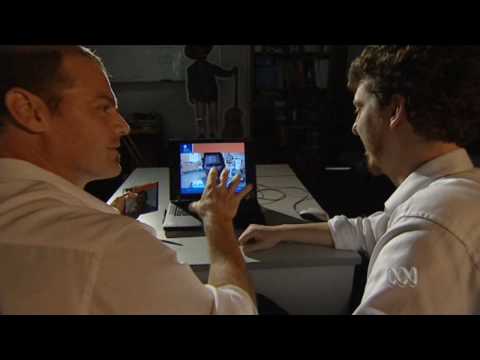 Post 5 – Ashes and Snow
Although not a native artist, Gregory Colbert presents an online interactive and poetic masterpiece that shares the sensibilities of native culture in his Ashes and Snow artwork and film exhibit.  In addition to the pictures and film that represent humans as existing in an inter-relational and non-hierarchical world with animals, his use of the online forum shows exceptional similarities to Indigenous perspectives of space, time, energy, movement, rhythm, and storytelling.  This highly interactive, sensory and intuitive environment will suck you in and won't let you go.  This represents a way that Indigenous people may be able to represent their consciousness through technology without sacrificing their values.  Check it out at www.ashesandsnow.com