The sun's out. The exams are behind us. The beaches are calling! I hope to give you here a brief overview of some of the loveliest/fugliest fashion trends at UBC right now, with a heavy leaning towards the ladies (sorry fellas!) Warning: image-heavy and slightly materialistic =D For previous clothing styles, see 10 Campus Fashion Trends – Fall/Winter '08.
Spotted
In all seriousness – DARK COLOURS
It could be that UBCers are a bit solemn during exam time, but dark choices in clothings seem to be pretty prevalent. We've got the staple black and grey, but offshades of navy and brown are also everywhere. Cheer up folks, it's summer!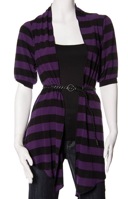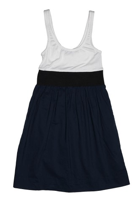 Relaxation redefined? – LOOSE TOPS
Well what do you know, people are finally sick of ultra-tight clothes. These loose tops vary from dressy cocktail tops to buttonless cardigans; comes in a variety of colours.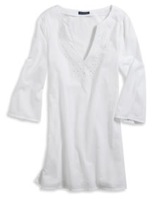 Proudly sporting letters – LOGOED HOODIES
Generic UBC ones, sorority letters, retail slogans; there's no doubt that hoodies are everywhere. In the current unpredictable Vancouver weather, hoodies are perfect for early mornings and chilly spring evenings. I had a lucky hoodie for exams.
Still popular out of the 80s time capsule – SKINNY JEANS
Skinny jeans go with all kinds of shoes: flats, heels, boots, and Converse. A word of warning though, for God's sake, some people need to get it through their heads that WEARING SKINNY JEANS DOESN'T AUTOMATICALLY MAKE YOU SKINNY. In fact, if not worn appropriately, it will emphasize all the parts you don't want to emphasized. From the waist down, you will be an inverted triangle. Feel the horror.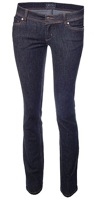 We can all be celebrities – GIANT SUNGLASSES
These over-sized accessories are great for any glaring bright summer days. According to my completely baseless research data, giant sunglasses will increase your chicness by 61%, your resemblance to the Olsen twins and other paparazzi-hunted, chain-smoking, hippie-wanna-be celebs by 47%, hide those post-allnighter dark circles by 90%, and boost the likelihood of you walking into a tree by 13.5%.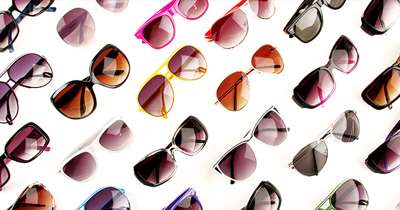 Up and coming
Sunshine yellow, faded blue, and retro red – BRIGHT COLOURS
At this point you may say WTF, and indeed, I took the liberty of being a little creative with the colour names. Take a look inside Urban Outfitters and American Eagle. The amount of colours is just mindblowing.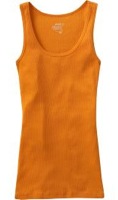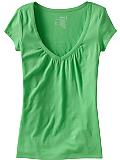 A tall willowy goddess – MAXI DRESSES
Making a come back, yay! Haven't seen a lot of people wearing it on campus, but I blame the weird weather. In due time Phoebe, in due time.

Fading but not like a wallflower – OMBRE
Popularized on the S/S 2008 runway by Rodarte, Alberto Ferretti, Diane Von Furstenberg and many others, ombre, like most trends, will catch on a year after first exploding in the haute couture designer circle.
The inner girly girl – RUFFLES, BOWS, VINTAGE FLORALS
Embrace that feminine side =)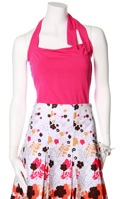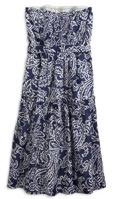 Out or on its way out
Bad 2006 flashback  – SHORT DRESS + CALF TIGHTS + FLATS COMBO
You know something is "dead and gone" when your grade four cousin and her elementary friends were recently spotted wearing it. I have always valued investing in classic pieces and shunned the whole "on trend and off trend" frame of mind, but I make an exception here. LADIES, this is SO last season and, did I mention, tacky because seven year olds are now in love with it?! If you simply must wear it, do us a favour and at least throw in some kind of a twist (ie maybe with heels? Knock yourself out, literally!).
The indecisive folks – BOOTS (NAMELY UGGS) AND SHORTS OR SKIRTS
People, people. When you're wearing denim short shorts and uggs, think for a moment. MAKE UP YOUR MIND AS TO WHAT SEASON IT IS. Oh is it winter? Well cover up the remainig 80% of your legs! Is it summer? Why aren't your snow boots locked up?! Do you see a crazy woman charging at you eyes ablaze? THAT WOULD BE ME.
JUST SAY
NO!
This is by no means an all-encompassing list (flip-flops for example, were a given) but rather some of my observations and preferences. Do throw in your two cents. For the fellas out there, I'd love to hear some trends from your end.