BEES LIVE HERE
Bring the kids (or young at heart!) for a summer afternoon at the Art Gallery and make bee signs for your garden!  On Sunday August 21 from 1 – 4 PM, join Border Free Bees and Kelowna's Public Art Pollinator Pasture team at the Kelowna Art Gallery for "Bees Live Here!"  Many bees live in the ground and healthy garden homes for bees have some special requirements.  Let's make signs to mark where we find bee habitat and bee homes in our yards.  Signs also let our neighbours and friends know we have Bee Friendly Gardens.  Admission is free and everyone is welcome.  Artistic skill is welcome but not necessary!
This fun workshop is part of the programming attached to the gallery exhibition For All is For Yourself (FAIFY).  FAIFY aims to raise interest and awareness of the plight of native pollinators in British Columbia (and across the country). This collaborative artwork was produced with the support of over 100 individuals across Kelowna, Richmond and Vancouver who assisted in creating the hand-made seed paper that was transformed into the 10,000 bumblebees on the gallery walls. The show will be up in the Front Space of the Kelowna Art Gallery from June 20 – October 9th 2016.
Contact Kelowna's Public Art Pollinator Pasture team at ecoartokanagan@gmail.com if you need more information.
When: Sunday, 21 August 2016 from 1:00 PM to 4:00 PM (PDT)
Where: Kelowna Art Gallery – 1315 Water Street, Kelowna, BC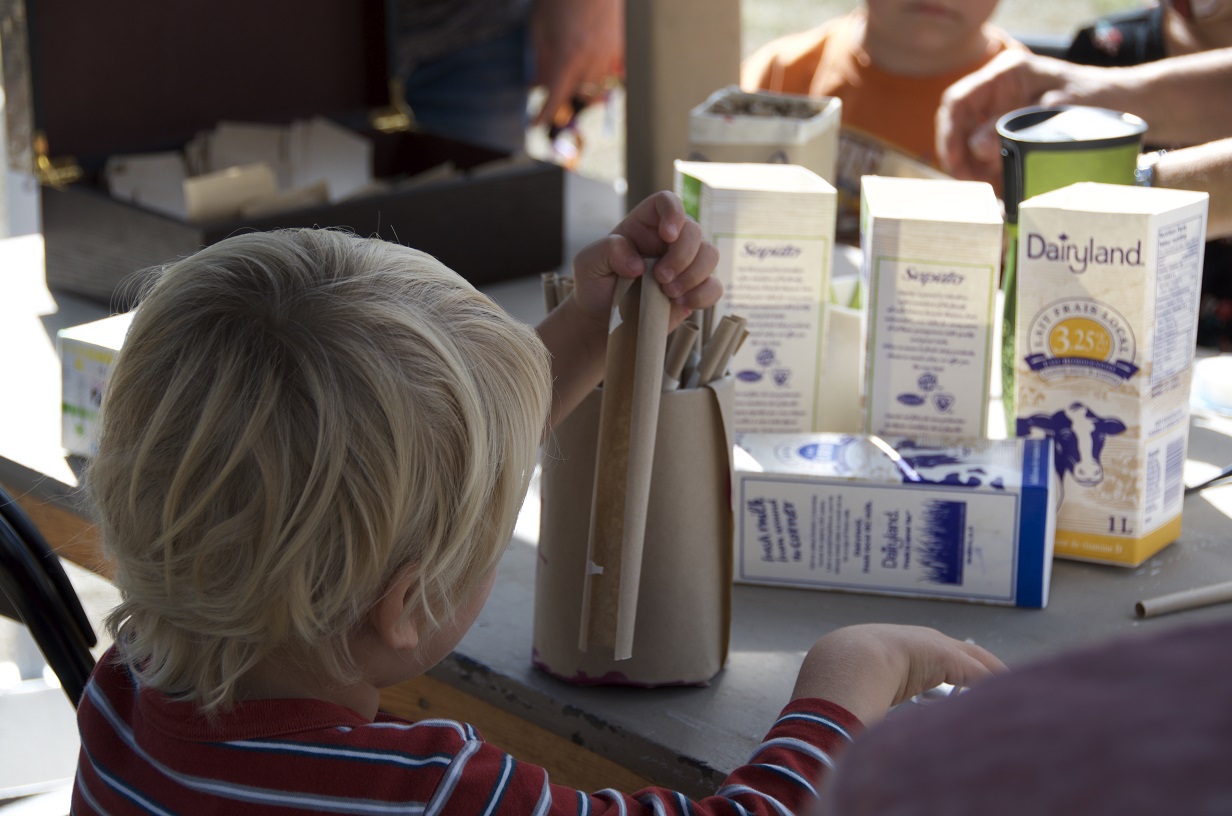 For information about the show, see the Kelowna Art Gallery website.
For information about more programming see our FAIFY Opportunities page.