DIGITAL DOCUMENTARY (24 MINUTES)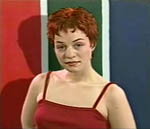 CLICK ON THIS LINK TO VIEW OTHER EYES VIDEO
Writer/Producer/Director/Editor:  Denise Kenney
This 24 minute Beta SP Documentary examines what happens when five women take of their clothes and have their naked bodies rendered in art by painter Doug Jamha.  The film scrutinizes the exchange between model and painter during the still moments of a modeling session, and reveals the mysterious complexity of honestly seeing and being seen.
Distributed by Moving Images Distribution
Camera: Tom Bernier & Denise Kenney
Music Composition:  Ed Henderson, Peter Berring
Sound Design:  Anthony Couture
Compositing:  Marv Coburn, Denise Kenney
Sound MIx:  Dieter Piltz
Story Assistance:  Sian Williams
Thank You:  Mike Caskanette, Lupe Danyluk, Joanne Dodd, Cheryl Dick, Helen Folkman, Scott Gibson, Shelley Giesinger, Frank and Mary Glenfield, Ray Hall, Ruth Hassett, Doug Jamha, Tanya Lampey, Byron Lemarque, Ariane Lemire, Allison Newton, Gale Oelkers, Vanessa Porteous, Rod Schuhart, Dereck Sharplin, David Skelton, Peggy Thompson, Sian Williams, John Wright.
The project was funded through the Film and Video Arts Society of Alberta, Cineworks Independent Filmmakers Society, GEP Productions Inc. and the University of British Columbia.