Module 2
1.This is an interesting site which shows the importance of indigenous knowledge in our society.
Below is an excerpt from the site
"What is Indigenous Knowledge (IK)?
Indigenous Knowledge (IK) is generally understood as knowledge which is unique to a given culture, society or community and which is deeply rooted in cultural traditions, values and belief systems. Indigenous knowledge is a complex system of knowledge which draws on hundreds of years of wisdom and experience. These knowledge systems are dynamic, changing with the addition of new information. Because it is based on experience, each culture, society or community will have a system of knowledge that is distinct from all others. The transmission of this knowledge from generation to generation can be through the use of traditions such as songs, stories, dreams and legends. Ecological methods, crafts, songs, foods, medicines, art, dance and music are all drawn from Indigenous knowledge"
http://socserv.socsci.mcmaster.ca/ihrktn/knowledge.htm. (Retrieved, November 7, 2012)
2.This site is about Indigenous Knowledge exchange. The site gives an overview of the program and the various topics that will be covered in the programs.
http://www.ipy2012montreal.ca/program/indigenous.php
3. This site informs us of the link between Indigenous knowledge and society.
The site entitled; The role of the participatory web for indigenous knowledge, gives information on Indigenous Knowledge and Social media, IK and Technology, etc.
http://www.web2fordev.net/home/1-latest-news/88-the-role-of-the-participatory-web-for-indigenous-knowledge (Retrieved November 7, 2012).
4. In my research I found this very interesting site, owned by 100% aboriginals who are using technology to enhance education in the community among youths, women, and the elders.  Invert media is an interactive web based program. The site has links to short films of a variety of work done by the group especially among the aboriginal youths in the communities. Below is a quote from the site
"Invert Media's work is based on respect for indigenous knowledge.  Cultural and community sources of knowledge are recognized and meaningfully engaged.  Great care is taken to ensure that Indigenous knowledge frameworks are not watered down or compromised"
http://www.invertmedia.com/about-us.html (Retrieved, November 7, 2012).
5. This is a UNESCO site which shows how technology is used to preserve cultural traditions, languages, etc. The site is entitled Reinforcing the transmission of Mayangna culture, knowledge and language.
http://www.unesco.org/new/en/media-services/single-view/news/reinforcing_the_transmission_of_indigenous_culture_knowledge_and_language/
Plugged in: Remote Australian Indigenous Youth and Digital Culture
(http://caepr.anu.edu.au/sites/default/files/Publications/WP/WP69_0.pdf)
Description:
Plugged in: Remote Australian Indigenous Youth and Digital Culture is a paper put out by the Centre for Aboriginal Economic Policy Research at the Australian National University.  In this paper there are themes and examples in which Indigenous youth have utilized digital technologies thus creating a sense of "fitting in" to the globalised youth culture.  The paper also discusses how technology is allowing Indigenous youth in remote regions of Australia to acquire new skills and new roles in their communities.  The apparent overtone of the paper is positive with respect to Indigenous youth and the use of digital technology.
~ Ryan
---
Information Technology and Indigenous People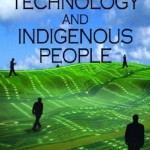 Description:
Information Technology and Indigenous People is a book by Laurel Evelyn Dyson, Max A. N. Hendriks and Stephen Grant.  All three are from the University of Technology in Sydney, Australia.
One particular section that I found worthwhile is Section II on Technology in Education.  In this section it talks about how Indigenous people are using CD-ROMs to preserve the rich cultural history of story-telling.  Technology is providing them the opportunity to not only preserve this part of their history and culture but also preserve it the voice of their elders.  Preserving the stories on CD-ROM will allow future generations to share and hear the stories (in some cases) from those of a generation(s) past.
~Ryan
---
Bridging Canada's Digital Divide: First Nations' Access to New Information Technologies
(http://www2.brandonu.ca/library/cjns/21.2/cjnsv21no2_pg191-215.pdf)
Description:
In this paper, Marian Bredin discusses ways in which the digital divide between FN people and other Canadians (many of which live in the areas and communities digital networks were designed to serve) can be bridged.
Her paper is organized into 3 sections:
i.        Critical tools for thinking about the digital divide
ii.      Current Canadian debates on access
iii.    Successful Native initiatives in bridging the divide
~ Ryan
First Nations students need Internet technology, advocates say
(http://www.straight.com/article-254208/first-nations-kids-need-net)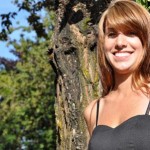 Click the above image to link to YOUTUBE to watch the interview
Description:
This is a story that I came across on the straight.com on Denise Williams (a member of the Cowichan Tribe) who is a youth initiative officer for the First Nations Education Steering Committee.  Williams believes that broadband internet access will aid the FN in BC by expanding opportunities available to them, many of which live in rural and/or remote reserves.  She strongly feels that having high-speed internet will greatly improve the delivery of distance education where numbers, distance and proximity make delivery of education very expensive.
~ Ryan
---
Our Voices, Our Stories: First Nations, Métis and Inuit Stories
(http://www.collectionscanada.gc.ca/stories/index-e.html)
Description:
I came across this link on the Saskatchewan Teachers Federation Website.  It is a link to the Library and Archives of Canada (government) website.  It is a collection of work, "celebrating stories from the oral tradition of the Inuit, Métis and First Nations peoples, from the past to the present."
At first I was skeptical of this Canadian Government Website but I learned that members from the Inuit, Métis and First Nations communities participated in this project so I want to assume that the stories are authentic and not "stolen" or "misrepresented".
The site serves proof that technology can be successfully used to store and share stories from Inuit, Métis and First Nations communities "bearing witness to the cultural diversity, living history and collective knowledge from which they came."  The site also makes reference to the fact the stories on this site represent a very small portion of a vast cultural heritage.  This site is a way of continuing the rich history and tradition of storytelling and oral culture via a relatively new medium.
~ Ryan
---

Description:
The First Nations Technology Council (FNTC) supports the full integration of technologies to improve the lives of all First Nations (FN) in BC.  It was created by a FN Summit Resolution to develop a technology plan for the FN of BC.  The plan includes ensuring all 203 FN groups are connected with high speed broadband and have access to the necessary support to access and maintain these technologies.
The site has several resources, training opportunities, and useful links which includes an open discussion forum on First Nations Technology in BC.  There people can share resources and engage in meaningful discussion.  The office of the FNTC is located in West Vancouver (on the Squamish Nation).
~ Ryan
http://www.longhousemedia.org/

Description:
As part of our course readings (Discussion #8: Traditional Culture, Technology and Youth), I came across Longhouse Media.  The mission of Longhouse media is "to catalyze indigenous people and communities to use media as a tool for self-expression, cultural preservation, and social change".
They offer a program called Native Lens which teaches Indigenous Youth media and filmmaking skills.  They teach Indigenous youth to tell their own stories through digital mediums thus ending the stereotypes that have been perpetuated by mainstream media.
Personally I found the video March Point to be very intriguing hence my search for the website and organization.
~ Ryan
---
Laurel Dyson published "Constructing Shared Online Learning Environments for Indigenous Cultural Inclusiveness" (2003).  It looks at some of the challenges for online learning for Aboriginal students and identifies several conditions for effective delivery.  Some of the key conditions include:
Flexibility
Interactivity
Minimal text
Cultural appropriateness
Indigenous-specific virtual space
Optional customization for individual learners
The paper looks at several previously completed studies to support these conditions.
The concept of technology being considered as something negative, i.e. something that may eradicate a culture, instead of helping preserve it, is a foreign concept to me. This is due to the fact that I've seen the impact technology has had on the atypical student with a learning difficulty, how it has enhanced their lives, allowing them to learn so much more through the assistance of educational technology. I can't help but question if it is the technology, or the educational experience, that is negatively affecting aboriginal culture. It also makes me think that there must be a way to use technology to integrate aboriginal culture in a positive manner to help students learn. Thus, I would like my research to focus on how aboriginal values and beliefs are being integrated into the educational curricula and how technology can be used to enhance a student's educational experience.
Throughout this term my weblog will allow me to connect my research interest to websites, articles, videos and different types of technology that I discover. It will be important to find information regarding aboriginal beliefs and values, the education system in general, and how technology is being used to teach students.