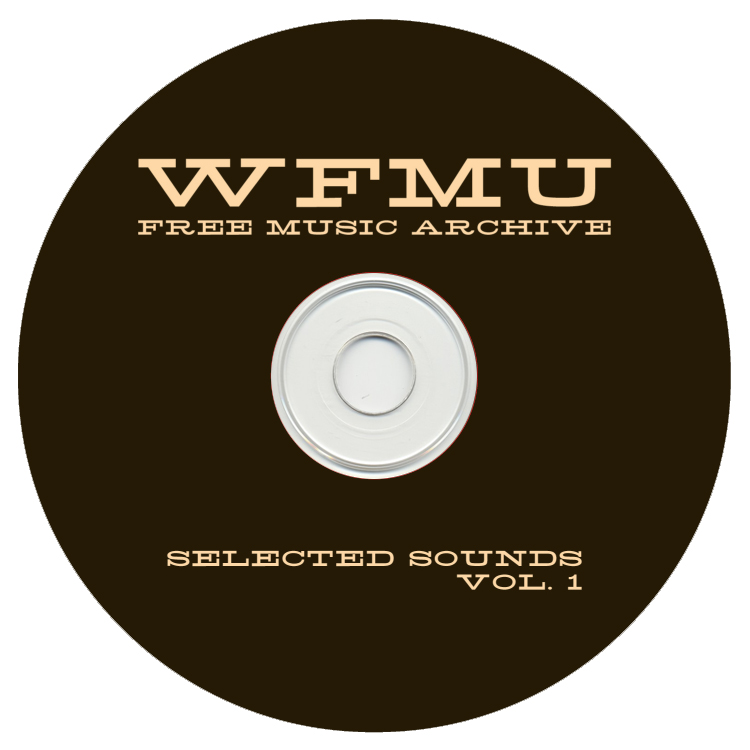 I wanted to spend some real time with the site before blogging about the Free Music Archive, and over that time my admiration for this project has continued to grow. The FMA describes itself thus:
The Free Music Archive is an interactive library of high-quality, legal audio downloads. The Free Music Archive is directed by WFMU, the most renowned freeform radio station in America. Radio has always offered the public free access to new music. The Free Music Archive is a continuation of that purpose, designed for the age of the internet.

Every mp3 you discover on The Free Music Archive is pre-cleared for certain types of uses that would otherwise be prohibited by copyright laws that were not designed for the digital era. Are you a podcaster looking for pod-safe audio? A radio or video producer searching for instrumental bed music that won't put your audience to sleep? A remix artist looking for pre-cleared samples? Or are you simply looking for some new sounds to add to your next playlist? The Free Music Archive is a resource for all that and more, and unlike other websites, all of the audio has been hand-picked by established audio curators.
I've been disappointed by most other 'open music' sites for various reasons, some having to do with the difficulty in using text search to quickly find sounds. It reminds me of the old line (with many reputed sources) that writing about music is like dancing about architecture. And the FMA does not offer a quick fix to that dilemma. But the other problem has been the generally uneven quality of open source music. The FMA deals with that problem beautifully.
First off, this is not a site of user-generated content. It is a curated site, with content submitted not only by the mighty WFMU, but a host of other cool sources. So while the music on the FMA is wildly eclectic, and not for all tastes, it is generally pretty good. I can select a genre of music I like — say, Krautrock — toggle for "interestingness", and hit the "play page" button. The music quality is more than listenable, and if I don't like a song I can skip it, and if I do like it (and I'm logged in) I can quickly 'star' an item, essentially bookmarking it for future reference.
The curation is further enhanced by the 'blogs' that each user on the site gets, including some of the key curators. Write-ups by WFMU DJs like Lou Ziegler (who turned me onto this) put flesh on the bones. A lot of my interactions with the FMA start to feel like WFMU-to-go, an incredible repository of hipness I can take with me and reuse as I wish… Most of the music is relatively obscure, but there is a strong and growing trend of 'name' artists providing sampler tracks and in-studio live versions of their material. Hopefully that will continue.
The site interaction design is pretty good, worth a look by anyone who is interested in the idea of sharing and distributing open content. You can treat the FMA as a socially networked streaming service, or as a repository of free tunes. If you are logged in the site tracks what you have listened to, and it is easy to assemble sharable playlists based on recent listens or favorited songs. I also like that you can immediately download a track (usually in very good 320 kbps format) even without creating a login. Here's the first playlist I created, which is a mixed bag, but gives a good idea of the diversity of sounds to be found.
There is a certain urgency to the project. The FMA was conceived in the wake of some disturbing and threatening attempts to strangle web radio in the cradle, efforts that are ongoing:
It's damn easy to view the FREE MUSIC Archive as just that, an already large (and continusously growing) library of free (as in "free beer") and awesome music downloads. However, a recent flurry of activity and articles concerning copy-left and Web 2.0, file-sharing court cases, and the ever-present performance royalty debate, has reminded me of why I got involved in the FMA in the first place, and it has just as much to do with viewing this archive as a bastion of free (as in "free speech") cultural interaction.

Part of the FMA's explicit mission is to re-imagine/design the function of traditional radio for the digital era by continuing to allow the public free access to new music. Internet radio, and now your local AM/FM station, may benefit greatly from a resource like this, as the government continues to debate over how the public accesses (or "consumes," depending on how you view it) culture, and who owes what to whom.
And yes, the FMA was conceived and pushed into existence largely due to the efforts of a keynote speaker at this year's Open Education Conference, WFMU station manager Ken Freedman. What do I have to do to convince to come to Van Rock City next month?