Incoming 1Ls! You are about to start such an exciting new chapter of your lives. The people at Allard will start to feel like a family very soon. I can assure you that. There are so many great ways to meet amazing peers, learn new things and enjoy your time here even more. One way to do that is to join one (or more) of Allard's many UBC Recreation intramural teams.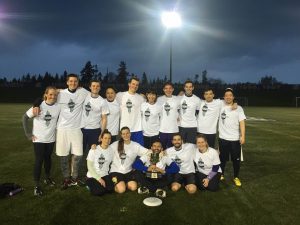 There are teams for almost every sport, such as soccer, volleyball, ultimate frisbee, flag football, dodgeball… to name a few. There are multiple tiers for each sport so people of all skills are encouraged to join! Each team plays just one day a week (you'll appreciate the low time commitment) and it's always somewhere on campus. Sign ups for the teams will occur during Clubs Days during the first week of classes in September.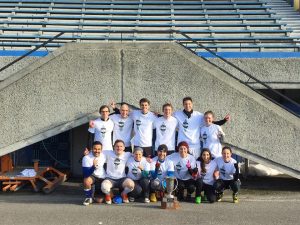 Playing on some of Allard's sports teams was one of the highlights of 1L for me for sure. It gave me a chance to meet some great people from all years and have an excellent outlet for stress relief, exercise and some good old fun playing sports.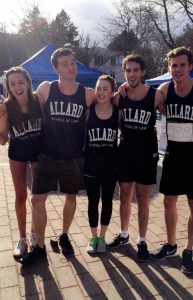 If you want to chat more about the intramurals teams or staying active while at law school, feel free to send me a message at sagar.memon11@gmail.com. If you are interested in the teams available at Allard be sure to message the Director of Sports and Clubs (Elise Kohno) at clubs@ubclss.com.
Written by Sagar Memon