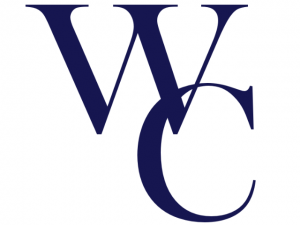 Who are we?
Rochelle Kelava
Welcome to Allard! My name is Rochelle, I'll be one of the Co-Presidents of your Women's Caucus this year. I grew up in Vancouver and am so happy to be studying at this beautiful campus! I plan to pursue International Human Rights Law and hope to use my legal education to advance women's rights through the law. When I venture off campus, I can be found practicing yoga & meditation, cooking new recipes for friends and family, or roaming the city's markets in pursuit of the best fresh fruit and flowers.
Carly Stanhope
Hi all! I'm Carly – your second Co-President for the upcoming year. I moved to Vancouver from Hamilton, Ontario last August and have loved every moment. As a newbie Vancouverite, I am always exploring – cycling, running, or just strolling around this beautiful city, generally in search of new coffee shops. I have long been invested in pursuing gender equality in the workforce, in politics and in sport. I hope to continue this pursuit through my legal career, ideally by working for a public interest organization.
What is Women's Caucus?
Women's Caucus is a student group committed to promoting the discussion of issues and barriers facing women in the law. In a male-dominated profession, it is so important to have strong female role models. Not only do our events provide a great opportunity to connect with successful female lawyers, but through the Women's Caucus we hope to help students find those role models among one another as well. We're each others' future colleagues, and the positive connections and friendships we make now will carry on throughout our careers.
We have tons of exciting projects planned for the upcoming year, and are always open to new ideas! A few things we're already looking forward to are the launch of the HeforShe Campaign in conjunction with UN Women, the annual Women & the Law dinner, and our monthly discussion groups.
How can I get involved?
Women's Caucus is awesome because 1L members have the opportunity to take the lead on one of our exciting projects throughout the year! Last year, our 1Ls ran a Dress for Success suit drive, a TED Talk discussion panel and a Time-of-the-Month Initiative, collecting feminine hygiene products for women in need. Both of us found it was incredibly empowering to jump in and make change with the support of the upper year executive members.
So, how do you get in on this? Both of us will be around Allard throughout Orientation Week – please feel free to say hello. If you don't happen to bump into us, we'll be at Clubs Day as well, where you can sign up for our email list and get the details for our rooftop patio launch party! We are beyond excited to grow together and create a bright, beautiful future for the profession.
See you all in September!