13 days to go!
Here's that picture of me I promised: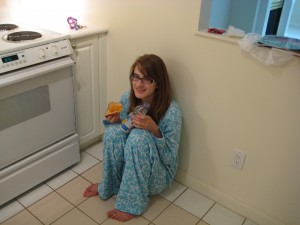 In my PJs, squatting on the kitchen floor, drinking milk out of an empty ice tea bottle… This is the good life.
In related news, my mom and I are nearly done cleaning and my roommate gets here on Friday! Yay!