Jan
23
Posted by: Alex Lougheed | January 23, 2010 | Comments Off on Toope Reconsiders Sullivan for VP Students
UBC's longest serving Vice-President has been asked to continue to serve at his post as Vice-President, Students, pending the completion of a review process. Brian Sullivan, who came to UBC from his former post as Associate Vice-President (Student Affairs) at the University of Guelph in 1999, was appointed by then-President Martha Piper. Upon the arrival of Stephen Toope, all of the other VPs under Piper either left, were asked to leave, or did not have their contracts renewed.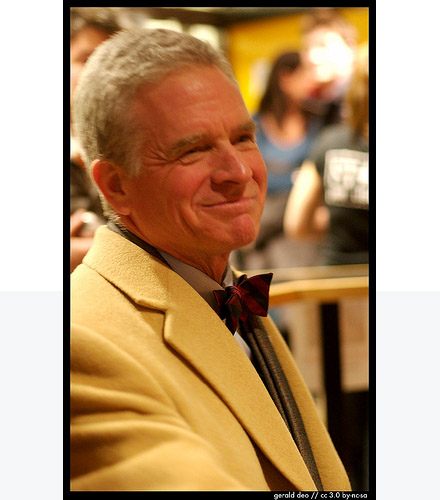 More about the job and how you can be involved in the review process, after el jump.
The VPS office is a unique one in Canada. Most other Universities have similar roles, but report to the Provost, not the President. It underwent a lot of revision upon the entry of President Toope, removing many responsibilities and putting them into direct reports or other Vice-Presidents.
Staying on this long after a Presidential turnover, especially when you are the only VP to have done so is no small feat. New leaders often want new teams, but Toope must see some great value in Sullivan. I have many anecdotes from students who have seen this being the case. When it comes to students, Toope becomes reasonably overwhelmed at times, and he often relies on the advisement of Sullivan.
The review process is overseen by a committee chaired by President Toope, with two members of the Board of Governors, four members split between the Vancouver and Okanagan Senates, the Director of Athletics, and the Director of Student Housing and Hospitality. There is one student on the committee, Vancouver Senate Vice-Chair, comrade Geoff Costeloe.
Among others, Enrollment Services, Student Housing and Hospitality Services (Food Services/Housing), Athletics, and Student Development all fall into the portfolio. The VPS is also the first-point of executive contact for the AMS and GSS. For instance, the office of the VPS has a seat at the New SUB negotiation table.
Student groups who interact with the VP Students portfolio are encouraged to submit feedback regarding the role of the VP Students, as well as the reappointment of Sullivan. Submissions to the reappointment committee can be made to Patricia Stevens in the President's Office at patricia.stevens@ubc.ca.
Comments