Last night's AMS Council meeting was full of some fresh hacktastic meat. Those newly elected to hackville are presented to you, along with the others who are in some spankin new positions. We're looking forward to fun filled year with the new exec and their new nicknames/alter egos…and we're taking this opportunity to plug the AMS Annual General Meeting, where you can meet them all too! and get fed. Here are some of our doodles from the meeting and your new hacks:
Ben "The Situation" Cappellacci
Fist pump? Check. Fake tan? Check. Ripped abs, oh hell yeah. Will this new hack be Snookin for Love in the AMS? Only time will tell.
Ekat "Smiley Miley" 
If you read her interview with Emails That Matter, you'd know that she chose "Party in the USA" for her campaign song for the best reasons ever..
I think the song that best represents my campaign is the musically post-modernistic piece Party in the USA (replace USA by AMS) by Miley because it artistically embodies my internal struggle with finding myself in an entirely new situation.
If elected, Ekat promised to sing us all Party in the AMS….and we're holding her to it. Come to Hack Karaoke in the Gallery this Tuesday!
Elin "El Suave" Tayyar
Showed up late, didn't bring his laptop.  Did bring his campaign manager.  Iiiiiinterestinnnnng.
Okay, so honestly, all we really know about Elin is that he looks good and wears that dang scarf everywhere.  Significance? Affectation?  Hideous neck disfigurement?  TELL US, ELIN.  WE'RE DYING TO KNOW.  Until we have a better reason, we'll just dub it Man Fashion.  And we'll dub you…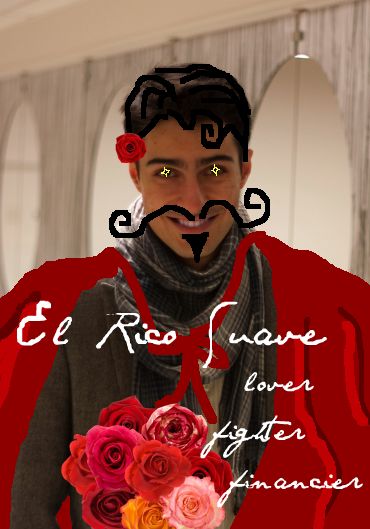 Jeremy "The Crooner" McElroy
It's a well-known fact that McElroy bears an uncanny physical resemblance to former N'Sync-er Joey Fatone, but since taking office, he's followed in Fatone's privacy-seeking footsteps.  JMac has removed all those lovely facebook pictures of RBF events (& RBF hijinks!) since he began his campaign—no doubt, like Fatone, trying to distance himself from his past.  Of course, Fatone went from boy bands to Broadway, and McElroy's gone,well, from AMS to AMS.  But you see our point.  And, luckily, because we have Sources, you see this uncanny resemblance too: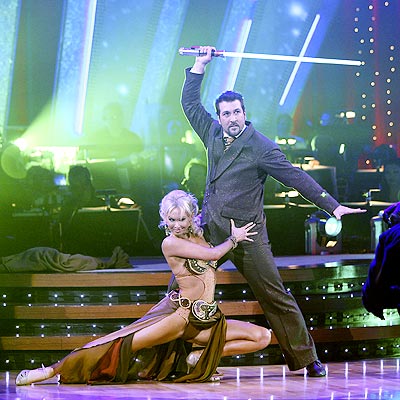 We can only pray this will, somehow, be recreated.
A few less well-established hacks made their first appearances, too:
Brittany "Save the Cheerleader, Save the …" Perna, was there prepping for her new job as International Rep.  As a former blond, I've gotta say, I'm kind of rooting for Miss Perna here.  She's said that she's intimidated to take part in Council—and who can blame her, really?  Our girl was serious in lace (wait, did that make sense?), even though she had to be seated on the periphery last night.  She seemed pretty into the presentation on international engagement, too (which would make her the only one).
Dylan Callow, new CUS rep (well, almost new—he hasn't signed the paperwork yet, apparently—and how totally like a CUS kid to draw that line) was there for his first big official meeting.  He is a bunny rabbit, and we want to pinch his cheeks.
The only hilarious soundbite of the meeting was the presentation by Colin, head of the Society Act Review Subcommittee … also known as SARS.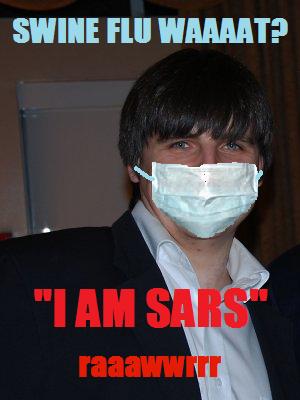 Stay tuned for more Council fun as there is another meeting next week to make up for the extended reading week. Hearts and unicorns!