Yesterday I took part in the webinar provided by the UBC Faculty of Education provided by esri a map database company using their tool Arcgis and The Living Atlas. While I will admit I found the first half of the session a bit too in-depth for what I would use in the elementary classroom I understand the power of the tool they have created. I did find the second half of the session on the Living Atlas to be totally applicable to my teaching.
The Living Atlas is a dynamic tool that can be used in almost any curriculum area. The material is accurate and in depth and while it is a type of open source program the material is vetted before it is allowed to be part of The Living Atlas site.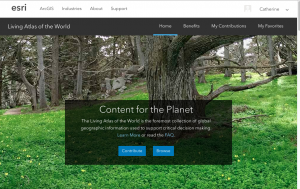 Below are some screen shots of the types of maps that are available.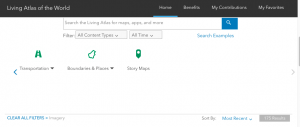 Below is the link to the Living Atlas homepage.
If you did not get time to look at the esri or arcgis material last week I hope you take some time to discover it.
Catherine