Jan
19
UBC Insiders Analysis
Click here to skip to profiles of the candidates in this race.
Note: Alex was the 2008/2009 AMS VP Academic and University Affairs.
The VP University affairs is the largest and most detail-oriented position on the executive. Best described as the executive that handles "everything else", the VP A/UA is the single student on campus with the most influence over the way the university goes about its regular business. The job is best chunked into three broad categories: campus governance (planning, liaising, fiscals), academics (quality, funding, senate), and campus climate (culture, relations, equity).
Traditionally a position held by wonks, a good candidate will have a strong appreciation for detail, will be strategic and organized, will learn quickly, and will be a leader when they need to be. This means an understanding of the issues, players, conflicts and rhetoric of campus, as well as having the managerial skills to organize an office that handles forty committees, tens of pages of reading a day, and countless emails.
All that really matters is governance, and questionnaires after the jump.
There is great opportunity for a VP Academic to enact lasting change in the fundamental structure of how campus is governed this year. Due to a move by Metro Vancouver, UBC may be seeking an exemption from the Local Governance Act, effectively making the UBC Board of Governors the city council of UBC. The AMS has been struggling with this issue for years, but if it doesn't act soon it may miss an opportunity to fundamentally change how students influence UBC for the next decade.
To highlight the importance of this decision, students were only listened to with respect to the future of the UBC Farm once Metro Vancouver stepped in and passed a resolution in support. Furthermore, UBC has traditionally not worked in student or community interests with respect to land-use and development, and governance represents the climax of this decade-old struggle.
Ultimately, this is the one issue we need this portfolio to master this year. A smart VP University Affairs will empower the council Education committee and student senators to fulfill the academic side of the house. They will lend the future of the University Boulevard project to the VP Admin through the New SUB Project. They will spread the portfolio across the AMS so they can focus narrowly in on Metro Vancouver, the Board of Governors, the Province, the UNA and the UEL. They will have meetings planned weekly, with lawyers on speed-dial, and a finger always over the launch button for a public campaign.
The rest of the job this year includes continuing the efforts of years past. University budgeting and finances, student evaluations of teaching, the first year seminar program, the War on Fun, childcare and campus housing all immediately come to mind. That said, the broadness of the portfolio really yields itself plenty of opportunity for new initiatives. We recommend providing input into the renewal of the TA union's contract, which expires on August 31, 2010. UBC could use better teaching TA's, and this is one mechanism to ensure that happens.
On a personal note to whomever wins the position: it's truly a remarkable experience that you will not regret, even after you find out what time the AMS IT system goes down for maintenance (a VP Academic secret–it's well past midnight). Don't squander the opportunity. You can leave a lasting legacy if you're organized, focused, and not afraid to be a leader. Read the transition reports back to VP Dew in '05/'06. We're an office with a proud legacy, and you have our support–get in touch whenever you need a morning T-Bird.
Candidate Profiles
No candidates have submitted their profiles as of January 19th, 1:00am. We're disappointed in Ben and Rodrigo as they've had six days to answer, so we're expecting exceptional answers.

Update: Ben Cappellacci's answers arrived at 10:03am January 20th. Rodrigo's arrived the same day at 12:28 pm. Here they are.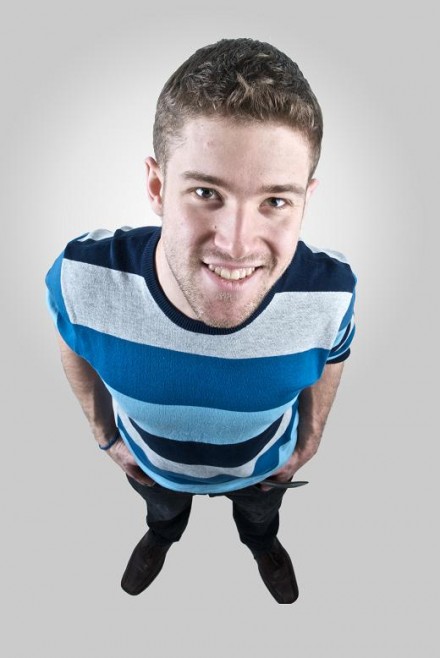 Name: Ben Cappellacci
Age: 20
Year: 3
Faculty and program: Sauder School of Business – Marketing and International Business
Years on campus: 3
Past campus involvement: CUS Board of Directors, Student Senator, Marketing Director of Ignite! UBC, Member of Delta Kappa Epsilon, Director of Safewalk, Member of Sauder JDC West Team
Past non-campus involvement: Bookkeeper at Chernoff Fine Art
1) What should be the role of Metro Vancouver on campus?
The Issue of Metro Vancouver on campus is a complex one, primarily because no side, either Metro Van or UBC is really the ideal solution for students. I do feel however that after all is said and done that UBC should have the authority to make zoning decisions on campus. The reasoning behind this is that the university exists to serve students and improve the quality of the education we receive; I believe that this is neither the mandate nor goal of Metro Vancouver, a political body like any other that is subject to a far greater range of influences that are not necessarily in the interests of students. With the recent changes to the university act UBC has been given new powers and given the past relationship the AMS has had with the university it is unlikely that the student voice would have been properly heard. I feel that working with the university to achieve student goals is the best way to succeed in positive change.
2) What is the single biggest change you would like to implement in campus planning?
I would like to see a codified student involvement clause in campus planning initiatives, as I feel that this would signal that UBC takes student input seriously. Given the events regarding the hospice, the bus loop and other projects that were not well received by students it's important for the university to identify that the student perspective is extremely important.
3) The CUPE 2278 (UBC's TA Union) contract will expire August 31, 2010. What new ideas could be incorporated into the new contract to improve the quality of teaching at UBC that would be embraced by both UBC and the union?
Student difficulties with TAs have been a cause for a lot of complaint in recent years. From my experience many of the complaints stem from language difficulties on the part of TAs. The issue of TA training is something that has been in focus for students for a while. Past experiences with Union contracts in commerce classes indicates to me that at least for the time being there is very little that can be done to improve the quality of TA teach on an employment level and that if any change that would benefit students needs to come from a change in UBC policy on hiring and training TAs.
4) If elected, what will be your mark on UBC in one year's time?
I hope to successfully negotiate a new plan for the UBC busloop that will increase transit access to the university and ensure that those living on campus also benefit from the increased infrastructure.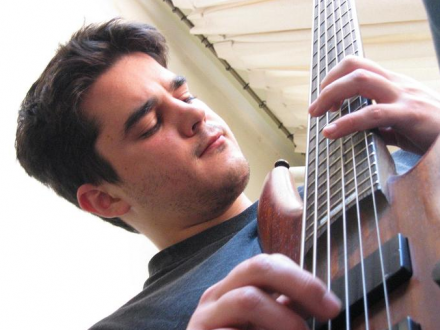 Name: Rodrigo Ferrari-Nunes
Age: 32
Year: 4th in this program. I hold B.A. from UBC (2006), with a double major in Anthropology and Classics.
Faculty and program: Anthropology M.A., prospective PhD Student in Interdisciplinary Studies Graduate Program
Years on campus: 7
Past campus involvement:
It includes GSS Councilor for Anthropology, AMS Councillor for GSS, VP Student Services for GSS, elected student member of the Campus and Community Planning Steering Committee; I am also founder of the UBC Student Media, which was created to help fund the production of the documentary "Saving the UBC Farm – 24 Hectares and More!" see youtube.com/rodrigoferrarinunes
More details about my past involvement: http://academicvp.wordpress.com/2010/01/18/cv-summary/
Past non-campus involvement:
I am not affiliated with any political parties, but I attended Dion's presentation at UBC, and also Jack Layton's. I did so in order to understand better where Canadian students are coming from socio-politically.
I produced a couple of jazz records in the past and before I decided to go to university in 2000, I had a rock band that signed with an record company from New York, and recorded a CD in this studio (http://www.soundcitystudios.com/) when I was 19 years old. I also played a lot of chess online under the handle 'jazzex' (http://www.chessclub.com/activities/finger.php?handle=jazzex). Somehow my stats have disappeared from this page, but I will see if I can get it back on. I miss that 6 string bass in the picture – I got her in 1998 at the Guitar Center in Los Angeles, and she is now in São Paulo.
1) What should be the role of Metro Vancouver on campus?
I think that, ultimately, UBC should be governed by elected community members. Some people believe that UBC should become a municipality and others think that Metro Vancouver should have more oversight when it comes to development decisions.
Apparently, Metro Vancouver intended to create a working group that involved several stakeholders, including the AMS and Musqueam, and which would oversee development decisions on campus. Such oversight would be directed only to family housing. Through conversations with Andrea Morgan from Friends of the Farm, I was assured that Metro Vancouver is on the side of students and does not want to take over control of how UBC develops institutional and academic spaces.
The administration did not like to be the minority in a working group with community stakeholders, and they issued a statement that turned the intention of the Metro Vancouver over its head and claimed that they wanted to infringe upon UBC's academic freedom. Metro Van, unimpressed with the luxury market housing development coming up at UBC, decided to try to do something about it and put people into positions where they could have more input, better consultations. This is an example of a professor in the student media raising awareness about luxury housing on campus and how it contradicts the university's own principles: http://ubyssey.ca/ideas/?p=8874
It is interesting that, even though the UBC community heavily criticized the Campus Plan process, leading to the Great Farm Trek of April 7th 2009, the administration has issued statements claiming they have the best consultation process around.
What we have not been able to do so far is to bring together a comprehensive set of comparable variables collected from students and which can be translated into a well-grounded case for what students need to have developed.
I think that the methodology used for the SUB consultations led by students was not ideal. As a social scientist, I identified several flaws in the information collection process with my participation. Still, I did manage to get some input into it. It was far from as transparent as it could have been, and definitely not as broad.
There are systemic issues that can be best tackled from the VP Academic and University Affairs position than any other position in the AMS executive. My main objective is to collect, fund, keep, share and analyze student research and discourse in a historical database, and, through the concept of 'open live consultations', we should be always open for receiving information from students on issues that affect us.
Very similar research tools are being employed in studies I am aware of and that are taking place at UBC. My friend Robin Avery (Cognitive Systems) is working on a project that does something very similar in a smaller scale. The AMS has all it takes to make this happen, allowing students to step into a new era of participation in decision-making.
2) What is the single biggest change you would like to implement in campus planning?
I think that the biggest challenge we are facing right now is the quality of our communications with the administration and how that affects our ability to have meaningful input on campus planning processes.
I hope that the creation of the AMS Research Institute will be the first objective step into reestablishing a positive rapport with the administration.
I believe we have to come up with well thought-out and conducted, reliable and convincing research that explains in detail what are the opinions and feelings of students regarding each specific issue.
There are many ways in which we can improve our communications, and training councillors in social science methodologies so that they can gather reliable data on student issues would be an easy way to get started.
3) The CUPE 2278 (UBC's TA Union) contract will expire August 31, 2010. What new ideas could be incorporated into the new contract to improve the quality of teaching at UBC that would be embraced by both UBC and the union?
I have been a member of CUPE as a TA, and I believe that their role is very important. TAs are pressured to overwork without having the ability to say no to extra work because of social constraints.
One issue that is happening right now is that some final exams may be scheduled after the end of the contract date (April 30th), and TAs are being told by CUPE that they do not have to invigilate those exams at all. This is important to know.
I have been overworked as a TA in the past, and the department violated the rule that a class of over 40 people should have 2 TAs instead of one. This class had 78 and I was the only TA. It also had several written assignments and I was expected to grade about 90% of them. Because I wanted to do the best job I could and try not to create any point of tension with the professor, I did not even keep track of my hours until it was too late. Because of this experience, I tell every new TA I meet to keep track of every single minute they are made to work, and to NOT work after their 150 hours has expired. Technically, they should be able to reject an entire pile of exams if they are working overtime.
In my experience, the best professors DO NOT rely on TAs for grading. The same goes to the best courses at UBC. Isn't it funny that your prof teaches you and a first year Master Student assigns a grade to your name?
We are paying tuition to get a world class education, and then a TA who may come from anywhere is responsible for grading your work?
If you are worried about the quality of your education and with how much you are investing on it, this issue should be important to you.
I do believe that TAs should be able to get teaching experience, but the idea of grading in itself can be degrading. I was happy to see that the students of the UBC Senate managed to bring to UBC the pass/fail system, in order to allow students to explore other disciplines. This was perhaps one of the best things to have come out of the AMS recently, because of how it will objectively affect students' experiences in the future.
4) If elected, what will be your mark on UBC in one year's time?
I hope that by next year, if elected, we will be already moving into an era of open live consultations, and could be watching our database grow and evolve with everyone's participation. I hope that by then we will have gathered enough information to make credible cases to the administration and to convince the Board of Governors to make decisions we approve.
Comments