We would like to acknowledge that OutLaws and the Peter A. Allard School of Law exist on the unceded territories of the Sḵwx̱wú7mesh (Squamish), Xʷməθkʷəy̓əm (Musqueam), and Səl̓ilwətaɁɬ (Tsleil-Waututh) nations. We must elevate Indigenous perspectives in the work we do this year and beyond.
Hello Class of 2022! Congratulations and welcome to Allard!
And happy pride
As the Co-Presidents of OutLaws (get it? because we're out and we do law), we hope you will have an amazing first year here! We hope the classes, the community, and the city brings you fulfillment. And as Co-Presidents of the only designated LGBTQ2+ student group at Allard, we sincerely hope you feel like you belong. Seeing the OutLaws' table at Orientation Week last year with big pride flags made us feel more at home. This year, we will be sitting behind that table and we invite you to come and say hi!
I loved my first year at Allard, but I was also reminded time and again, that the systems we learn about are built on antiquated but pervasive ideas of gender, sexuality, race, class, etc. I questioned how much I belonged in a school like this. From the scarcity of gender-neutral washrooms here (OutLaws has been/is advocating for more) to universal male pronouns in legal terms like "the reasonable man," on a bad day at least, law and law school seem like a tool of continued oppression.
That is why groups like OutLaws are such a vital resource for Allard students. We build community and we help to change the legal landscape (for instance, we intervened at Supreme Court of Canada in Trinity Western University v Law Society of BC, representing the interests of LGBTQ2+ students). As a 1L, I loved both the community-building events like the gay-mes night and potlucks as well as the more academic/advocacy-based events, including speakers and a transliteracy workshop. It is in a large part because of OutLaws (and other affinity groups!) as well as LGBTQ2+ or allied professors that I feel like I belong here. Belonging makes 1L easier.
Being part of OutLaws last year inspired me to step into a leadership position. Together with the other two Co-Presidents, I am passionate about welcoming LGBTQ2+ 1Ls to Allard. We loved the feeling of connection in OutLaws last year and look forward to putting on events that will give you that same connection! We will be hosting events throughout the year, starting with our Introduction Meeting in September and will also be at Orientation Week and Clubs' Day. If you're LGBTQ2+ or allied, we hope you come out (pun intended) and say hi!
See you soon!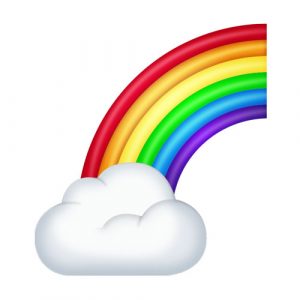 Sophia, Rachel, and Angus