Hey 1Ls!
My name is Shona and I am an incoming 2L student. First of all, I wanted to extend a huge CONGRATULATIONS to all of you for your acceptance into Allard Law! It's no easy feat and all of your hard work has paid off.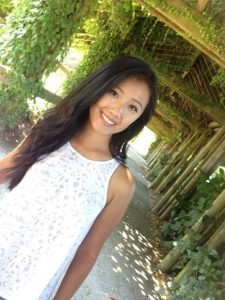 But… I am going to be honest with all of you – there is a lot of hard work ahead and law school is tough. Between getting situated into a new schedule, meeting all your new classmates and learning how to network, you will be learning complex legal concepts and be overwhelmed with readings. Law school is a mental and physical workout.
With that being said, something I wish I knew coming into 1L is that no matter how stressful school can be, never lose sight of who you were before law school and what brought you to law school in the first place.
Sounds incredibly cheesy… but let me explain!
Allard will undoubtedly present you with many opportunities to immerse yourself into the wonderful world of law. Whether its striving for gender equality in the legal community with Women's Caucus or working on actual client files with the Law Students' Legal Advice Program (LSLAP), there are no shortage of ways to get involved.
What's most important is to find what interests you. If you're athletic, join the rugby team or Law Games. Love academia? Law Review is the place for you. There's no right answer about which extra-curriculars you should join (or how many!), but the most important thing is to do what keeps you driven and motivated.
With that in mind, take time for yourself outside of law school as well. If you loved yoga or hiking before coming to law school, keep up with that! Some of my best memories with my fellow Allard classmates involve pizza, pinot, and The Bachelor. Make time for your family. Keep doing the things that are important to you, because in the long run, law school is only 3 years of legal career. It'll be way more fun if you are doing the things you love, with people you enjoy.
So yes, law school is both physically and mentally demanding and can be quite challenging at times. With that being said, 1L was also fantastically rewarding and I found some amazing friends and mentors along the way.
Keep in mind that this was only my experience. No matter how much unsolicited advice you will undoubtedly receive, keep in mind that this is your law school experience and your path to forge. While I want all of you to feel comfortable during your time at Allard, I challenge each of you to do something that pushes yourself at least a little bit outside of your comfort zone. Take advantage of the incredible and rewarding opportunities that are available to you as a law student in an area that piques your interest.
I can't wait to meet all of you in September! For now, calm those nerves and enjoy the rest of your summer!