This summer has flown by! Guess that's what happens when you update an entire textbook, read another one to prep for a new course, revise multiple syllabi, attend two conferences, write a program evaluation report… and a few bits of R&R every now and again including a lovely, wine-filled weekend in Osoyoos, BC. So that's what I've been up to this summer. How about you?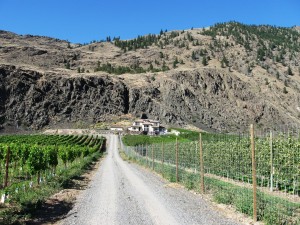 To students and faculty: Welcome (back!) to UBC! If you're in my intro psych class (Psyc 100 Section 002, MWF 1-2 in CIRS 1250), you may be interested in checking out the syllabus. You'll get a hard copy when we meet on Wednesday, but you can get the sneek peek here: Intro Syllabus. I had a ton of fun in this course last year and I'm looking forward to it again!
If you're in either of my research methods classes (Psyc 217 Sections 1 or 2), you can find the syllabus here: Research Methods Syllabus.  I'm looking forward to this course — yes it's a lot of work for all of us but it can be extremely rewarding and will prepare you well for all  your future studies (and for generally being an informed citizen). We start at 9am (Section 1) or 10am (Section 2) — and you *must* come to the section for which you are officially registered. Yes, it's early, but let's have fun anyway! I'm looking for a DJ for the first 5-10 mins before class starts to get us all energized… if you're up for it let me know!
Looking forward to a fabulous year ahead, full of challenges, learning, new people, new experiences, and fun times 🙂  See you next Wednesday if not before — I'll be co-facilitating Psychology TA Development Day on Friday, anda couple of Student Success Workshops on Imagine Day on Tuesday — come say hi if you see me around!