Reflections on Process -Choose Your Avatar
Reflections on Process – Choose your Avatar: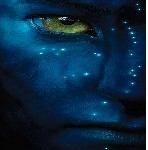 In reflecting on the past module, along with the terms and content, I am also reflecting on the process of participating in the course itself, and the various challenges we encounter in successfully navigating the technological requirements of the module….. things like learning how to create a blog entry and in particular the process involved in choosing an Avatar. The notion of the avatar has been part of the virtual landscape for a long time, however the process of choosing one for these entries here [which I will no doubt change at some point] was for me, not as simple as it might sound. I found that I got lost a little bit in searching for something which could in some way represent me…. in some visual way …even just to find a picture that could be considered neutral….so I referred to the definition again…to refresh my understanding of the term


An avatar from the Sanskrit word for "a form of self", commonly used in many Indian languages) is a computer user's representation of himself/herself or alter ego, whether in the form of a three-dimensional model used in computer games, a two-dimensional icon (picture) used on Internet forums and other communities, or a text construct found on early computer systems It is an "object" representing the embodiment of the user. The term "avatar" can also refer to the personality connected with the screen name or handle, of an Internet user
Okay, that didn't really help so I thought then….lets revisit what the term Alter Ego means….An alter ego (Latin "the other I") is a second self a second personality or persona within a person. It was coined in the early nineteenth century when early psychologists first described schizophrenia. A person with an alter ego is said to lead a double life. The term alter ego is commonly used in literature analysis and comparison to describe characters who are psychologically identical, or sometimes to describe a character as an alter ego of the author, a fictional character whose behavior, speech or thoughts intentionally represent those of the author.[Wikipedia: retrieved September 2009].
In the end, I choose an old crest from one aspect of my identity [my surname] and one side of family to represent me here…like them its rather odd, but at the same time, it is also very familiar to me, I am not sure it represents my alter ego or even my Identity in any way, but it works for me now, because it is really is a kind of fusion of text, of symbol [icon] of identity and of technology….