Radio Restated: Podcasting in Education – Major Project
By Stephanie Hopkins & Michael Haworth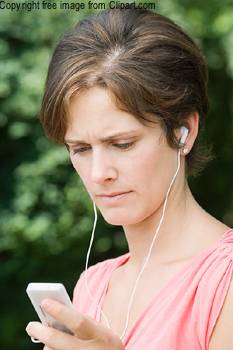 Many years have passed since the dawn of the "golden age of radio", and the birth of educational radio in North America.  Educational radio programming in Canada and the United States brought forth new pedagogical methodology while supporting text-based education.  Named "the new transistor radio" by Jon Udell, (Campbell, 2005, p. 38), and "the next generation of radio" by Steven Jobs (as cited in Baker, Harrison & Yates, 2007, p.31), podcasting now brings to the digital age what educational radio could not: portability, convenience, and choice.  While "audio has traditionally been neglected and underused as a teaching and learning medium" (Chan, Lee & McLoughlin, 2006, p. 111), this is beginning to change as educational institutions focus on the perceived opportunities and benefits that podcasting offers.  In both K-12 and post-secondary sectors, podcasting is making an positive impact in literacy, the sciences, language arts, second language education and more.  Institutions are beginning to recognize the benefits of podcasting, and universities such as Purdue, Duke, and Georgia College & State University are now involving students in podcasting.  George Siemens (2004) argues that technology shapes learning.  It is clear that the potential for learning through podcasting in all levels of education is great; "[i]t's enormously motivating to watch learners learn through dialogue – forming connections with learners and experts beyond the walls of a classroom" (Siemens, 2009, para. 9).
References cited in main paper.
Radio Restated: Podcasting in Education Main Paper
To view a PDF copy of our main paper use this link.
Radio Restated: Podcasting in Education Supplementary Podcast
Length 5:44

Please Note: May take a few moments to fully cache podcast.
Download link for podcast mp3 file if player is not present above.
Radio Restated: Podcasting in Education Podcast Creation and Distribution Diagram

Radio Restated: Podcasting in Education Delicious Links
In addition, we have also created delicious page to share our some of our resources with you.  Please feel free to view or add any of the links at  http://delicious.com/fvdeshoo/podcasting