I love fonts so in the spirit of our RipMixFeed activity, I found this tool for spelling out words using Flickr images. You can change up the images on-the-fly until you get a 'word image' that you like. Here is a sample of what I came up with:
Create your own Flickr words at: http://metaatem.net/words/
November 14, 2009 3 Comments
My research project entitled Printing a Changing Language: The Printing Press and the Standardisation of English can be found on the ETEC540 Wiki. The following video gives a great but short overview of the topic I attempted to tackle.
Best,
Natalie
October 31, 2009 No Comments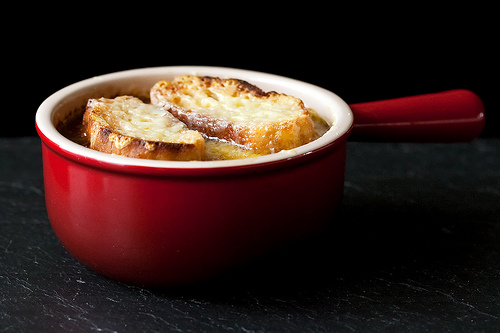 If you boil down all the definitions of "text" on medium heat and stirring often, what you get is essentially "language" soup.   Like an onion, both concepts can be deeply layered and infinitely complex, but both have the same general purpose.  Okay, so what is language then?  Well, it's a system of communication.  And what's the general purpose of an onion??  Well, to give us bad breath and make us cry.
September 17, 2009 No Comments