Category —
Blog Café
Hello David Vogt, David Porter, and Fellow Course Mates:
I think this is it! I think this our official last day! It has been an informative and educational journey.
Indeed, you and this course have provided me with a wealth of knowledge for which I am grateful.
Indeed, I wish the best for everyone. Perhaps I will 'see' some of you in January 2010 when our next courses 'kick off'.
In closing, this course has been a great learning experience for me.
Cheers,
Barrie
This video was posted earlier today and I immediately began to review it as a pitch.  Not only is it very interesting pitch it caught my eye because it uses similar technology to my Light Track pitch (camera, projected image, LEDs and computer).
I must say this pitcher had access to more technology/money for his setup which makes the mishmash of technology a lot easier to understand, nevertheless his downfall maybe that he doesn't apply the technology to a market like the classroom, the boardroom or a video games.  In this video it is hard not to get caught up with the "wow" factor but it is certainly an interesting concept which will find some use in the marketplace.
Anyone have any thoughts on uses for this technology or the impact of the pitch?
Skip to 2:35 to see the hardware behind the pitch.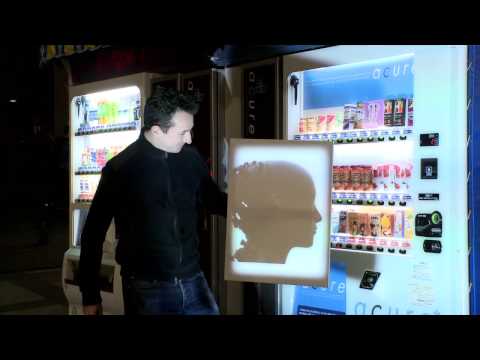 I have been noticing that the hyperlinks in the blog posts don't seem to want to wrap and end up extending into the navigation bar to the right. Does anyone know how to fix that?
Jim
To go along with this week's excellent presentation, and for ESL teachers, here's a blog that I follow. The authors of the blog often discuss ways inwhich gaming can be used for English language teaching. There's some great info here, I think.
That's not my title, but someone else has posted something about the company Techsmith, which I do like and use. How they evaluate the conpany may interest everyone … although, cubing it may be better.
http://www.insidehighered.com/blogs/technology_and_learning/the_hottest_ed_tech_company
I have been thinking of ways to use Jing for creating machinima — a creatve way to have students practise their language skills through storytelling. If you want to watch some good examples of machinima, go here.
Sean
Scroll down this link to view the non-fiction book being reviewed Oct 28th.
http://www.alumni.ubc.ca/connect/bookclub/index.php#cook
While I haven't read the book, it has a fear monger feel to it.  Check the facilitators bio, he is giving Pro-D seminars on this book!!!  Am I the only one bothered by this one-sided labeling?