Sorry for the delay, I forgot to post my pitch after submitting it through email.
Here is my fictional pitch for an online teacher training program.
To provide individuals interested in the teaching field but not able to commit to a full teaching degree, the fully online teacher training course (with a serious game component and various multimedia) will allow individuals to "test run" being a teacher while getting a TEFL certificate upon successful completion of a 1-2 month program.
The online program allows participants to contribute any time, anywhere.
Both pitches are available in the media gallery.  (on top, click Media, and then Library, and it will be there).
EYu – Assignment 3 – Elevator Pitch
EYu – Assignment 3 – Venture Pitch
If you want, contact me at evelineyu@hotmail.com, and I can email them to you as well.
Thanks!
Eveline
The infrastructure for curriculum management in the undergraduate medicine program at my university is under strain. While the medicine program has expanded to 3 campuses in a distributed model and enrollment more than doubled, the learning management system (LMS), assessment, scheduling and curriculum management tools have not kept up and are not integrated. The solution is a system developed at a similiar medical school in the University of California at San Francisco. iLios, as it is called, is a curriculum management system which stores the content separately from the LMS in a learning object repository where it is tagged with metadata and can be accessed directly and developed by faculty and staff. Implementing this system here will make it easier to map and improve the curriculum in a way that makes the expansion sustainable.
For a copy of my full pitch email me at brianpuede@gmail.com
Yep, you read it right.  DavidV is part of the Venture Forum.
My real-life company CrowdTrust Technologies is in the process of launching a real-life product called "Gleanr" that I humbly believe will be the best learning technology ever invented(!). The marketing launch is December 7, but I'm keen to provide the world-class EVA's of ETEC522 a very special sneak peek.
Gleanr (tagline "Sow what you know") in educational terms is a next-generation hybrid of eportfolios and personal learning environments.   In web terms it is hyper-personalization, an emergence of "personal networking" that converges social networking, vertical search engines, and personal clouds (Twitter meets Google Reader meets Evernote meets LinkedIn).
I welcome your response to my elevator pitch (Gleanr Pitch).  Anyone who wants to review the full, confidential prospectus should email me directly.
Finally, I'm hoping that everyone will try Gleanr out sometime over the holidays.  Here's an interim How To (Gleanr How To) until we get the onboarding/orientation materials into the product.   I will convey special charter membership and privileges to any ETEC522 students who provide me with good critical feedback.
Enjoy!
This is my submission for our Assignment 3 Venture Forum.
My (fictitious) company is Nucleus e-Learning Solutions, an e-Learning provider specializing in simulation training for Workplace Hazardous Materials training as well as Custom Safety Course Development. Our future offerings will expand into the K-12 Science Education Market.
Please view my elevator pitch here.
I toiled to make it meet the 30 second limit, so once you see what I have to offer in this pitch, I invite you to visit my website to view the entire 11 minute presentation, if you have been given my name for Venture Forum Review.
In light of our Venture Forum week, I thought I would post this interesting story for you all:
New Media BC is pleased to announce the top 20 companies selected from 37 digital media companies that attended the Fusion '09 Entrepreneur Boot Camp held at the BC 2010 Showcase Centre.
New Media BC Fusion Forum Top 20 companies
Notably, A Vancouver company, http://www.ecobuddies.com/ has made the top 20 list for educational gaming sites.

See this story in the North Shore News:
Game showing them the way:
EcoBuddies encouraging kids to take action
"EcoBuddies has also been recognized by their peers, having been awarded best in show at New Media B.C.'s Fusion Venture Forum for Digital Media, held two weeks ago in Vancouver. They were among the entrepreneurs who pitched their companies to investors.
"It's a really great networking tool, for both investors and for entrepreneurs," says Ferma.
The title came with $1,000 and a three-month placement at the Plug and Play Tech Centre accelerator in Sunnyvale, Calif."
Hello everyone!
Here's my elevator pitch, I also had a hard time keeping it around 30 seconds- had to re-edit several times.
I'm looking forward to your comments, Ceci
SalaDeMaestros ElevatorPitch (To open file)
SalaDeMaestros.com ElevatorPitch  (To view in YouTube)
You can view the complete Venture Pitch here: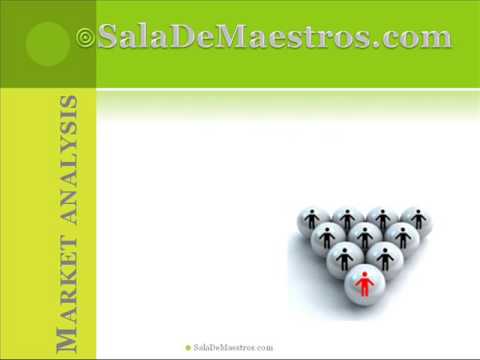 As everyone is likely deep into A3 by now, I just wanted to remind you that your deadline is end of day (Pacific) Sunday, November 29th.  Please email your submission directly to me.
One reason this is such a hard deadline is that, immediately following, I will be distributing your submission to a few of your peers for their EVA evaluation as part of the M12 Venture Forum.   Please review the outline for M12 to make sure you understand how the Venture Forum works and what is expected of you.  Some points to consider:
1.  If you feel uncomfortable about your submission being distributed for peer evaluation (exposure of intellectual property or other good reason) please let me know soon.
2.  Note that you need to compose and post an "elevator pitch" portion of your A3 assignment in this weblog by the same deadline (meaning, convey your message in 30 seconds or less (150 words max) to entice people to learn more).
Please respond here or email me if you have any questions about A3 or the upcoming Venture Forum.  I will be marking your A3 submissions.
DavidV
I found a great, very timely article on this website:
http://www.canadianbusiness.com/markets/marketwire/article.jsp?content=20090916_093504_0_ccn_ccn
Here are some excerpts that summarize this event:
Google Ventures  is seeking to identify the next generation of founders and innovators from British Columbia.
20 digital media companies will be pitching their concepts to venture capitalists and angel investors in Vancouver on November 12.
See the website link below for specific information on the Fusion Forum:

www.thefusionforum.com
Fusion '09 Entrepreneur Boot Camp
November 5 and 10, 2009
The Fusion 2009 Entreprenuer Boot Camp is being Held November 5th at the 2010 Commerce Centre / BC Showcase Media Centre in Robson Square.  The speakers will help you lay a strong foundation for growth and help you to attract potential investors.
see also:   New Media BC
"New Media BC is a federally incorporated not-for-profit full service association. New Media BC's membership is comprised of businesses, educational organizations, government agencies, and individuals whose core products and services include interactive design and marketing, digital entertainment, animation, visual effects, digital learning initiatives and social media applications."