Category —
Module Discussions
Hello David Vogt, David Porter, and Fellow Course Mates:
I think this is it! I think this our official last day! It has been an informative and educational journey.
Indeed, you and this course have provided me with a wealth of knowledge for which I am grateful.
Indeed, I wish the best for everyone. Perhaps I will 'see' some of you in January 2010 when our next courses 'kick off'.
In closing, this course has been a great learning experience for me.
Cheers,
Barrie
This video was posted earlier today and I immediately began to review it as a pitch.  Not only is it very interesting pitch it caught my eye because it uses similar technology to my Light Track pitch (camera, projected image, LEDs and computer).
I must say this pitcher had access to more technology/money for his setup which makes the mishmash of technology a lot easier to understand, nevertheless his downfall maybe that he doesn't apply the technology to a market like the classroom, the boardroom or a video games.  In this video it is hard not to get caught up with the "wow" factor but it is certainly an interesting concept which will find some use in the marketplace.
Anyone have any thoughts on uses for this technology or the impact of the pitch?
Skip to 2:35 to see the hardware behind the pitch.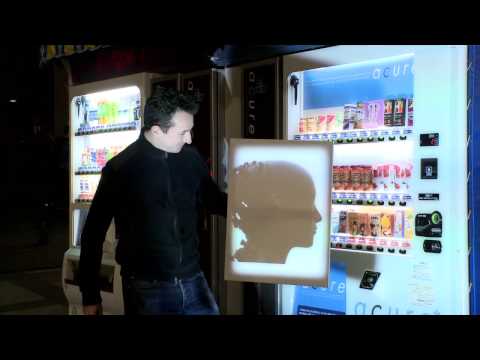 It will make it easier for us all to find the pitches in one place.
Sorry for the delay, I forgot to post my pitch after submitting it through email.
Here is my fictional pitch for an online teacher training program.
To provide individuals interested in the teaching field but not able to commit to a full teaching degree, the fully online teacher training course (with a serious game component and various multimedia) will allow individuals to "test run" being a teacher while getting a TEFL certificate upon successful completion of a 1-2 month program.
The online program allows participants to contribute any time, anywhere.
Both pitches are available in the media gallery.  (on top, click Media, and then Library, and it will be there).
EYu – Assignment 3 – Elevator Pitch
EYu – Assignment 3 – Venture Pitch
If you want, contact me at evelineyu@hotmail.com, and I can email them to you as well.
Thanks!
Eveline
Hi everyone –
Just a reminder that if your full pitch isn't immediately available/linked within your elevator pitch in the Venture Forum, please make it easy for those wanting to do a thorough review to get a copy of it.  For example, I've suggested people can email me for my full pitch.
If you haven't provided such information already, please respond to or edit your own elevator pitch with a note explaining the best way for your peers to obtain your full pitch for review.
Thanks!
DavidV
Medida y Compas is developing blended courses (part on line and part in person) for teachers to integrate technology into their teaching in Mexico. There is a big push to get Internet coverage throughout Mexico and it is very important to improve the quality of teaching in order not to lose any more generations.MyC pitch_0001. Teachers are willing to learn computer skills and new software. If you are interested in more information go to: http://docs.google.com/View?id=dcfvwhp5_227r9khb2cn
Apologies for not posting this sooner. I had a couple personal and technical issues arise. My 30 second elevator pitch and venture pitch on my fictional company, Lapiz Creative, can be found at the following link:
By now you should have all received, via email, your review assignments for the Venture Forum.    Please let me know immediately if you have not, or if you have any questions.
Good luck!