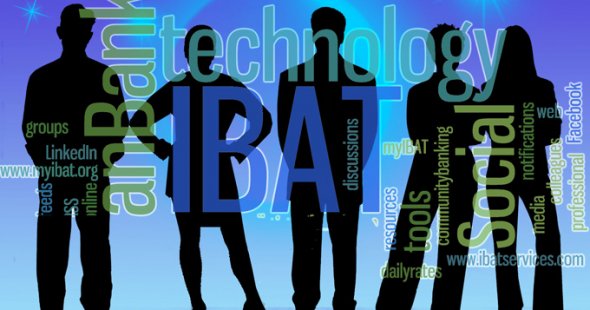 With the advent of social media tools, such as webblogging, social bookmaking, social writing platforms and RSS search engines, our perceptions of writing, publishing and authorship are experiencing dramatic change.  How will these changes affect values placed on quantity verses quality, public verses private works, ownership and the ability to create static self contained works?  We are in the midst of a transformation which will have significant effects on how we view writing and authorship.  In her book, Conversation and Community: The Social Web for Documentation," Anne Gentle states that through participation in social media "where you can either contribute or motivate others to contribute, you are empowering collaborative efforts unlike any seen in the past."  (2009, 105)  In a world of the Internet where anyone can publish and gatekeepers are few and far between, how will the effects of this transition be felt?
 Social writing platforms such as Wikis and multi-authored bookmark pages have moved value from individual work to group collaborative wisdom.  In these new forms of knowledge output, how will we see authorship and value expertise?  Wikipedia offers a collaborative outlet to knowledge demonstration and collection, but without specific gatekeepers regulating content in which "the writer can be the 'content curator,' someone who assembles collections based on themes."  (Gentle, 106) 
Widely viewed and accessible, Wikis offer both closed and open formats, providing choices for creators in terms of degree of acceptable alteration. (Gentle, 2009)  Collaborative knowledge building is becoming increasingly valued as users are "drawing on the wisdom of crowds, [whereby] users contribute content to the work of others, leading to multiple-authored works whose authorship grows over time."  (Alexander, 2009, 153)  The result of this co-authored collaborative writing is an experience not bound by physical or temporal limitations.  Anyone with basic technological know-how can create a Wiki page and author his work, as "starting a wiki-level entry is far easier than beginning an article or book." (Alexander, 2009), and anyone with a basic technological know-how can infiltrate and alter content.  Modern social technologies may invite alterations and commentaries because the "bar to entry is lower for the average user.  A user doesn't have to author an entire site-just proffer a chunk of content." (Alexander, 2009, 40)
Shared knowledge online, open to micro-commentary or complete overhaul by fellow Web users, is becoming the norm.  Alexander argues that it is "probably inevitable that intellectual property holders will initiate lawsuits investigating perceived misappropriations." (Alexander, 42)  The concept of author control is altered as self-publishers relinquish a large degree of control over their work to others who may be more or less knowledgeable on a subject and carry a varying view point on the subject matter.  Contributors in social media spaces need to be willing to restrain from complete domination and control over their writing. (Gentle, 2009)  The UBC Wiki site warns users to "note that all contributions to UBC Wiki may be edited, altered, or removed by other contributors. If you do not want your writing to be edited mercilessly, then do not submit it here."  If users do not wish to have the content open to scrutiny and alterations, the UBC Wiki is not the place to post work. 
Web 2.0 (also referred to as social media and widget) technologies offer choices between programs best suited for individual user needs depending on the level of openness intrinsic to the technology.  Blogging technologies can offer completely open platforms for micro-responses, Google Docs require user invitation to join in the collaborative efforts, and while "a number of wiki platforms permit users to lock down pages from the editing of others" (Alexander, 2009), most Wikis offer open editing possibilities.  Creators can decide whether or not to create an online community, a discussion group, or a folksonomy of tagging.  (Alexander, 2009)  While not all Web 2.0 technologies can be considered online communities, defined by Gentle as "a group of people with similar goals and interests connect and share information using web tools" (103), Alexander (2006) argues that "openness and micro-content combine in a larger conceptual strand…that sees users as playing more of a foundational role in information architecture" in which participants benefit from the collaboration and sharing of information. (Gentle)  Levels of openness can affect both process and product by establishing credited contributors or allowing 'free' contribution, where "'free' can mean freedom rather than no cost." (Gentle)  Despite 'free' access intrinsic to many social media platforms, "particular types of users are more likely to seek out online communities for information-competent, proficient performers, and expert performers… [over] novices and advanced beginners."  (Gentle, 106)
In terms of asynchronous collaborative writing, the development time line may be short or long, with time spans ranging from days to years, or without a definitive end date.  Wikis and other open-knowledge forums have a long end date that makes monitoring more difficult.  A Wiki created one year may not be altered until the next, making up-to-date monitoring a challenge.  This issue of long verses short term asynchronous communication allows technologies such as Wikis which can be altered indefinitely, very different qualitatively from asynchronous working documents such as Google docs.  Programs such as Google Docs allow for continuous asynchronous involvement but generally are developed with an end goal in mind and abandoned as goals are completed.  Does this alter the value placed on authorship between short and longer term collaborative writing forums?  I would argue the difference is felt in the degree of control the writers can feel in their writing and production. 
Online writing has also created a new forum for publishing both in terms of quality and quantity.  Writers used to have the option of sharing, but not necessarily publishing and reaching audiences was difficult without publication capabilities.  Online writing, in the form of blogging, novels, poetry sites, and article submission has opened the doors for writers in terms of quantity.  Alexander states that "[m]any posters to social networking sites publish content for the world to see and use.  The blogosphere is a platform for millions of people to write to a global audience." (Alexander, 2008, 153)  Technological know-how can now allow for publication beyond the relatively closed circles of the past.  Authorship venues where writers can "voice an opinion, give an honest review, and build an article or diagram or a picture or a video, perhaps by taking on a writing role [allows writers to] feel autonomous and happiness follows."  (Gentle, 110) 
Online writing allows for self publishing which ignores the gatekeeper role of publishing houses.  What will the implications be for writers who want to pursue formal publishing methods?  Formerly, in order to have your work read by a large audience, publishing, whether self of external, was the only means to mass distribution of materials.  Web publishing now allows for mass distribution without the quality control of publishing houses but will this make formal publishing increasingly difficult and selective as the quantity of formal publishing houses diminishes and publishing standards alter?
As auto-publishing explodes on the Internet, users are finding novel ways to personalize the Web, effectively 'writing' themselves into the World Wide Web.  Since the onset of the Internet, search engines have moved from an emphasis on macro searching to both macro and micro searching.  Searching on the internet is becoming more personal and independent as users utilise micro search engines such as Blogpulse, Feedster, and Daypop (Alexander) which search based on users' interests.  As search engines move from massive searches, which result in millions of hits, to micro searches, resulting in hits limited to parametres set by the user, the Internet becomes more approachable. (Golder and Huberman)  In a sense we are raising the bar of effective levels of navigational abilities where users need to have a purpose in their Web navigation.  Programs that are limited to searching blogs, or are program specific such as the soon to be released Google micro-blogging search engine, allow for more user control, directed searching, and stream-lined responses. 
To make this point clearer I will use a bookstore analogy.  In approaching a bookstore and attempting to navigate within it, a visitor is aware of categories, subcategories and alphabetization.  These systems of organization also allow for micro searching based on subject and interest within the physical structure of a bookstore.  Micro search engines allow for a similar type of searching of materials.  Users can opt to search a certain category as well as response type.  Bookstores can also differ from one another qualitatively in terms of audience, geared towards a specific audience such as children, young adults, cooks, teachers, trades people, academics, sports fans, and fantasy enthusiasts.  A fantasy enthusiast is not going to look for fantasy material within a book store based on cooking.  Micro search engines allow for a similarly controlled searches.  Book enthusiasts may enter a mega bookstore which carries a wide variety of books from nearly every genre.  Once a specific interest is established, however, the book enthusiast may choose to frequent a more specialized venue, much the same as a micro search engine user may choose to search in a very specific manner over mass broad searches offered through such search engines as Google or Yahoo. (Golder and Huberman) 
With small scale search possibilities come other forms of individualized web applications such as social bookmarking and tagging.  Where "traditionally…categorizing or indexing is either performed by an authority, such as a librarian, or else derived from the material provided by the authors of the documents…collaborative tagging is the practice of allowing anyone…to freely attach keywords or tags to content." (Golder and Huberman, 1)  Users are able to tag sites that are of interest, creating personalized collections through such applications as del.ici.ous, and allowing users to browse information that has been categorized by others. (Golder and Huberman, 1)  Web activity becomes more focused as these programs allow users to streamline their activities through sites of interests and applicability to personal interests. (Golder and Huberman)  Social media applications such as Tweetups, are effective in "enabling people to feel related to one another." (Gentle, 110)  Social tagging draws upon collaborative authorship as users work together to tag images, sites, blogs, and ideas in terms of applicability, personal experience and developed networks. (Golder and Huberman) 
The formerly impersonal World Wide Web is becoming more personalized, creating ownership amongst users in a way that impersonal surfing could not allow.  Micro blogging allows users to comment in limited characters, tagging allows for personalized web experiences and collaborative writing allows for knowledge building which transgresses time and physical space.  While the World Wide Web is continuously expanding, new social technologies are allowing for increased authorship through co-authorship, freedom in terms of the ability to freely voice oneself, and individual responses through collaborative experiences. (Golder and Huberman)   Changes will occur in terms of mainstream traditional forms of publishing, knowledge acquisition and authorship, but it is the Internet user who is leading the changes through technological demands and adaptation of new technologies which reflect in a practical application manner, the needs of current Internet users. 
References:
Alexander, B. (2006)  "Web 2.0: A new wave of innovation for teaching and learning?"  Retrieved from: http://www.educause.edu/EDUCAUSE+Review/EDUCAUSEReviewMagazineVolume41/Web20ANewWaveofInnovationforTe/158042
Alexander, B. (2008) "Web 2.0 and emergent multiliteracies" Retrieved from:  http://www.informaworld.com/smpp/content~db=all?content=10.1080/00405840801992371
Gentle, A.  (2009)  Conversation and Community: The social web for documentation"  Retrieved from:  http://pegmulligan.com/2009/11/28/book-review-conversation-and-community-by-anne-gentle/
Golder, S., and Huberman, B.  (2005)  The structure of collaborative tagging systems.  Retrieved from: http://www.hpl.hp.com/research/idl/papers/tags/tags.pdf
Hayes, T., and Xun, G.  (2008)  The effects of computer-supported collaborative learning on students' writing performance.  Retrieved from:  http://portal.acm.org/citation.cfm?id=1599852&dl=GUIDE&coll=GUIDE&CFID=64333662&CFTOKEN=24459724
Rogers, G.  (2009) "Coming soon: Google's micro-blogging search engine."  Retrieved from:  http://blogs.zdnet.com/Google/?p=1450
Wikipedia: Social media.  Retrieved from:  http://en.wikipedia.org/wiki/Social_media
Wiki:  UBC.  Accessed at:  http://wiki.ubc.ca/Main_Page
Image taken from: http://ibat.org/files/featured/techlounge3.jpg
Hello People,
Making Connections:
Unfortunately, I have not been able to post in proper sequences this term, so please forgive the late entry here. Also am hoping the size of the visual works better, it shows up fine on the preview….am hoping it does not shrink as it did on my last post[!]

An attempt at a visual gestalt: Reflections on ETEC 540
This is my attempt at constructing a visual representation of my own personal learning trajectory through ETEC 540. I really believe that the more complex the information, the more important the visual component [as a way of communicating] becomes.
Ideas around Connections: New Knowledge
The ideas I was working with here including trying to map out how course content [the four modules] and topic areas [the remediation of writing and the legacy of orality] tracked through western cultural and political history, fused with my own prior knowledge and with the incredible resources available [including other students and online media] to create new knowledge for me.
Fusion of Content:
Content is so rich in this course [including contributions from fellow students] that all that is shown here are broad strokes and highlights of major subjects, authors and texts within ETEC 540. It is not meant as a comprehensive representation of the course, but more as a visual aid, a conceptual window into one student's personal learning path, reflections that fused with conceptual connections, to form a kind of visual gestalt.
Thank you! to everyone for all the information shared, learned a tremendous amount from those around me in this course, as usual.
Yours,
Barb
Here is the Visual:

The title is a play on words based on a well-known puzzle.
I opted to use Animoto.com for my rip.mix.feed contribution. It's a Web 2.0 tool that bills itself as "the end of slideshows."  It allows the user to combine images and music (which you supply or choose from their selections) in a type of music video/mashup.  The site takes care of  transitions between the images using a variety of effects adjusting timing to the chosen music.  The free version (which I used) is limited to 30-second compositions.  All of the images I used, apart from the first one, I found in Flickr searches for images with creative commons licensing. (I have a list of all the Flickr URLs and if anyone is interested I can post it as an attachment.)  The start image was generated with the Bart Simpson chalk board generator.   The number of images one can squeeze into 30 seconds varies somewhat depending on the music selected, but is around 15-18.  Fast-paced tunes show the slides more quickly and use a few more images than slower ones.  The site allows for easy remixes, and it's possible to add and remove images until the desired effect is achieved.  It's also possible to get stuck endlessly tweaking while looking for the 'perfect' edit (don't ask me how I know…).  I'll post links to two versions that use the same images but different music.  The first, which I not very creatively called Text technologies 1, uses 30 seconds of a song called Finally by the Sunday Runners.  The second, Text technologies v.2, uses a faster indie piece called 1234 by Fake which I enjoy for its lyrics: "I'm just sick of my school, and my teacher's a fool.." Certainly, many Web 2.0 tools are fun and engaging.  Every time I (re-)make this realization I tell myself that I have to get more creative about encorporating them into my lessons!
This is one of the last courses I will be taking in the program and as the journey draws to a close, this course has opened up new perspectives on text and technology. Throughout the term, I have been travelling (more than I expected) and as I juggled my courses with the travels, I began to pay more attention to how text is used in different contexts and cultures. Ong, Bolter and the module readings were great for passing time on my plane rides – I learned quite a lot!
I enjoyed working on the research assignment where I was able to explore the movement from icon to symbol. It gave me a more in-depth look at the significance of visual images, which Bolter discusses along with hypertext. Often, I am more used to working with text in a constrained space but after this assignment, I began thinking more about how text and technologies work in wider, more open spaces. By the final project, I found myself exploring a more open space where I could be creative – a place that is familiar to me yet a place that has much exploration left to it – the Internet.
Some of the projects and topics that were particularly related to this new insight include:
E-Type: The Visual Language of Typography
A Case for Teaching Visual Literacy – Bev Knutson-Shaw
Language as Cultural Identity: Russification of the Central Asian Languages – Svetlana Gibson
Public Literacy: Broadsides, Posters and the Lithographic Process – Noah Burdett
The Influence of Television and Radio on Education – David Berljawsky
Remediation of the Chinese Language – Carmen Chan
Braille – Ashley Jones
Despite the challenges of following the week-to-week discussions from Vista to Wiki to Blog and to the web in general, I was on track most of the time. I will admit I got confused a couple of times and I was more of a passive participant than an active one. Nevertheless, the course was interesting and insightful and it was great learning from many of my peers. Thank you everyone.
I must be honest and admit that I simply could not take in all the assigned readings, the forum discussions, the wiki building, and the community weblog; however, I was able to learn a lot from what I could absorb.   Reading Ong and Bolter were some of my favorite activities in ETEC540 for a couple reasons.  The first reason was that I really enjoyed seeing the contrasting views of these two authors and the second reason was that the reading was on paper.  Even though I have a nice new monitor, my eyes could only handle so much digital reading and I found myself craving reading an actual book.  That was an interesting realization as we were learning about different writing spaces and the benefits and drawbacks of each.
Before reading Bolter, I found myself seeing eye-to-eye with Ong.  His great divide perspective about technological determinism is so black and white and makes sense.  Then we read Bolter and his humanistic perspective not definitively labeling a cause and effect relationship on the remediation of writing was slightly disconcerting at first.  Being more of a humanitarian myself, I have come to agree more with Bolters ideas than Ong's.  By understanding their contrasting views of text technologies, I was able to gain a solid understanding of the implications of the evolution of writing all the way from papyrus to Web 2.0.  To be honest, I as slightly impatient learning about all this history while I was reading about it, but I am glad to have as good of perspective on writing as I do now.
The collection of material created by my classmates on the community weblog is incredible.  There are so many creative and innovative ideas incorporating much of what we have read about and lots of other knowledge brought to the table from outside this course.  Our blog is a good example of the wisdom of the crowds and thankfully most contributors have added appropriate tags and have categorized them accordingly making it easy to find connections in the contributions.  I only wish I had access to our community weblog indefinitely for an instant source of inspiration!
Thanks to all of you for sharing all your knowledge and making this a very enjoyable course.