Jay's Hello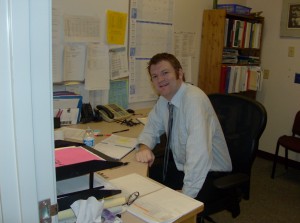 My name is Jay Dixon I am currently the Vice Principal of Port Hardy Secondary School.
Technology has been a personal and professional interest area to me for many years. I am always looking to learn something new with technology and try to incorporate aspects to support education within my school.
This fall I am also wearing the hat of the DL coordinator, designer, IT guy, and a few other large hats in order to start up a pilot DL school within our district. It is quite a bit of work,but a great learning experience (especially for a newbie on Moodle and barely hour a day to work on it).
I live in Port McNeill on Northern Vancouver Island which is about a 30 minute commute to Port Hardy. An exciting piece of info about me is that this together with 590 are my last courses in the MET program! About 2 weeks after we submit the final assignments in this course my wife is due with our first child too! I'll move from late nights of posting to MET  online to late nights of researching online about how to stop my son from crying 🙂
Looking forward to working with all of you!
~Jay