Greetings Everyone!
My name is Marjorie del Mundo and this past summer, I have been working as an Educational Programmer with UBC Student Development to help create the Discover Your Major tutorial for undergraduate students in the Faculty of Arts. The project is nearing completion and after this, I hope to take a trip to Hong Kong for my friend's wedding at the end of the month (and meet a couple MET'ers F2F for the first time), enjoy a bit of a break from the world of work, and focus more on school.
ETEC 522 and 540 mark my eighth and ninth MET courses – countdown to May convo!  Unlike many of you, I do not have formal teaching experience and until a few months ago, I have worked in marketing and more specifically, graphic design. Feel free to view my designPortfolio + eduPortfolio. In this course, I hope to explore business ideas in relation to interaction design and educational technology.
It's great to see some familiar and new names here and I look forward to collaborating and sharing ideas with you all!
Marjorie
My name is Lorne Upton.  During the winter months, I teach at Walnut Grove Secondary in Langley and, during the summer, I work for the BC Forest Service Wild Fire Management at the Coastal Fire Centre in Parksville and at the Haig Firebase in Hope.   Although both professions are very different, I enjoy them equally.  I also foresee drawing on both experiences as I work my way through ETEC 522.   I wish everyone the best of luck and look forward to learning from you.
Hi Everyone!
I'm Ana Cecilia Tagliapietra (Ceci) and as far as I can see, I'm the only student from Mexico 😀
I live in Mexicali, BC, Mexico- a small border town with California, USA … it's 10:43 p.m. here and it's over 90F outside!
I must say it's very impressive to read your experiences in Education, I hope I learn from everyone.
I'm beginning my 6th and 7th courses in the double degree program with UBC and ITESM, but this is the first course I take directly with UBC. I studied Education in a Jesuit University here in Mexico and I've been working in Education for about eight years now. I'm currently working in CETYS University, coordinating the Institutional Assessment efforts along with Curriculum Design/Evaluation, as well as teaching basic media and technology use to EFL teachers and Curriculum Design to Education students.
 I'll be reading you around 😉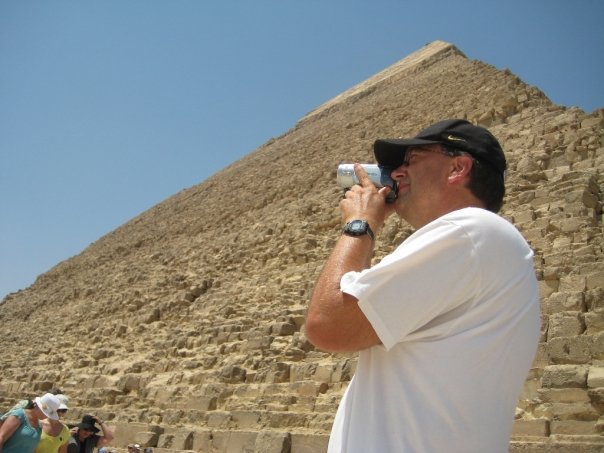 Hi Everybody,
My name is Ed Stuerle. I am an elementary teacher in Kelowna, BC. I have been teaching here since 1983. I am currently teaching Grade 5 part time and I am doing some prep relief in the computer lab for the rest of the time. I really enjoy my time in the computer lab (that is until the computers start misbehaving). I find that it is very easy to motivate the students and that many students who might struggle in the traditional classroom often are quite comfortable using technology to present their understandings.
This summer my wife and I celebrated our 25th anniversary by going on an incredible 'Tour of Antiquities'. It has been a bit rough getting back into the swing of things!Ed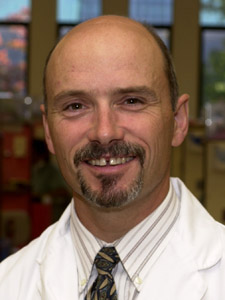 Greetings MET heads,
I am excited to return to the MET program after a one year hiatus.  This is my 6th course and I am looking forward to investigating the entrepreneurial side of educational technology.  I introduced a wiki as a pilot project last year with some success www.iicc.pbworks.comand will be posting the clinic syllabus and guide in this format over the remainder of the term. I am also researching two different clicker systems. The highlight of my summer was canoeing the Bowron Lakes circuit with my 15 year old son.
I am a Clinical Assistant Professor at the UBC Faculty of Dentistry and have been teaching there since 1999 in PBL, clinic and preclinical simulation modules.  Recently I have assumed responsibility of coordinating our 112 3rd and 4th yr clinical dentistry students, 6000 patients and 200 or so part time faculty. Any other cat wranglers out there?
Jim
Hi All, I'm Byron Kask, and this is my 5th course in the MET program. I am a teacher at Robert Bateman Secondary School in Abbotsford, BC. I teach 3d animation, web design, Photoshop imaging, and yearbook. It's my fifth year teaching these classes, and I've been busy reworking my courses with all that I've learned in this program so far.
I'm a family man with 3 kids, a four year old son, and two daughters, 2 and a half and 9 months.
Some of my outdoor interests include sailing, camping, fishing, biking, and gardening. Inside I like to eat those veggies I grew and drink the wine that the fruit turned into, play with my kids, and play the occasional round of Battlefield Heroes.
I'm really happy to be part of this group, and I look forward to working with all of you.
Cheers, Byron.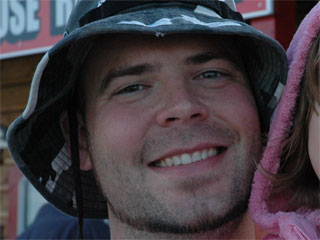 Erik Van Dusen is the name, and teaching is my game! I've been employed by Regina Public Schools for nearly nine years now. Half of those years were spent teaching Kindergarten, the other teaching grade eight. I cherish my work and the relationships I have managed to create with students, staff, and community members.
ETEC 522 is my 8th MET course. I know VERY little about ventures in learning technologies, so I'm really looking forward to this course. Who knows, maybe I'll even come up with a venture idea of my own along the way!
Personally, I'm a pretty busy guy with work and grad studies (UBC-MET), but I do manage to do some of my favorite activities now and then. If I'm not hanging out watching sports, you can find me wandering around the great outdoors or swimming a few laps (Phelps' records are very safe).
My family, however, is my greatest interest. I have a daughter (6), a son (2), and a wonderful wife who covers for me a great deal when I'm studying. One day I'll repay her- promise.
Anybody Tweet?  http://twitter.com/evandusen
Hello
I'm glad to see so many familiar names and now faces.  I guess it is true that we are building a learning community, it just takes a little time.  This is my 7th MET course and one that I have been looking forward to since the beginning of the program.
I am now officially a grade one French immersion teacher.  This is my first year teaching full time and I am realizing that my cut and paste skills are far superior when the processor isn't me.  I live and work in Vancouver BC and I agree with Ernie that the poor weather has certainly helped focus my energies back to the classroom both living and virtual.
I look forward to working through the materials with all my new and old classmates.
Au revoir
Noah
p.s. We took the gondola…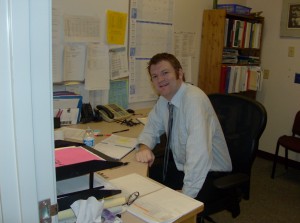 My name is Jay Dixon I am currently the Vice Principal of Port Hardy Secondary School.
Technology has been a personal and professional interest area to me for many years. I am always looking to learn something new with technology and try to incorporate aspects to support education within my school.
This fall I am also wearing the hat of the DL coordinator, designer, IT guy, and a few other large hats in order to start up a pilot DL school within our district. It is quite a bit of work,but a great learning experience (especially for a newbie on Moodle and barely hour a day to work on it).
I live in Port McNeill on Northern Vancouver Island which is about a 30 minute commute to Port Hardy. An exciting piece of info about me is that this together with 590 are my last courses in the MET program! About 2 weeks after we submit the final assignments in this course my wife is due with our first child too! I'll move from late nights of posting to MET  online to late nights of researching online about how to stop my son from crying 🙂
Looking forward to working with all of you!
~Jay
My name is Jeff Laird.
I currently teach Information & Communications Technology and Digital Media at the high school level in Victoria, BC.  My background is wide and varied in education and I have taught K-12 and was given the illustrious title of "distributed education applications specialist" while working at the college level.
I have always had a strong focus of using technology in my teaching practice and over the past few years have focused on creating a blended learning environment migrating coursework to Moodle and allowing students to blur the barrier between time and space in their classroom.
I have a great interest in the use of games, emulation, and social networking in education with a strong bent towards open source philosophies the delivery and development of educational technology.
Ack!  Which module should I choose?