One of the reasons I love Chinese New Year's celebration is that it gives me about a month after the Gregorian calendar new year's celebration to come up with a resolution that is both ambitious and feasible. For a procrastinator like me, I need all the time I can get to set a proper goal.
As I've mentioned, I'm on a quest to be more organized and more productive for the benefit of everyone. This is my decided resolution for the year.
To help keep it up, I'm doing this thing called Don't Break The Chain.
Basically, I have several calendars which are each specifically meant for ticking off tasks I want myself to do. With time and each tick mark, I'll make a chain so long that I won't want to break. Practically Courtney-proof.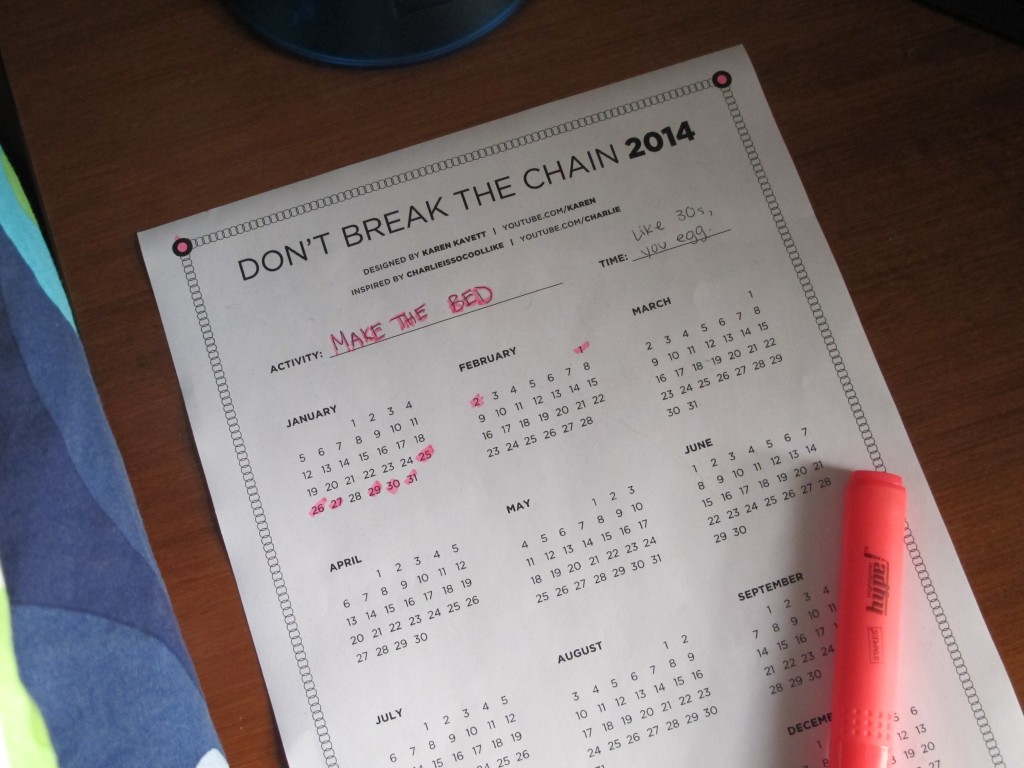 I  am using calendars designed by Karen Kavett. They come in pretty colours other than black, too!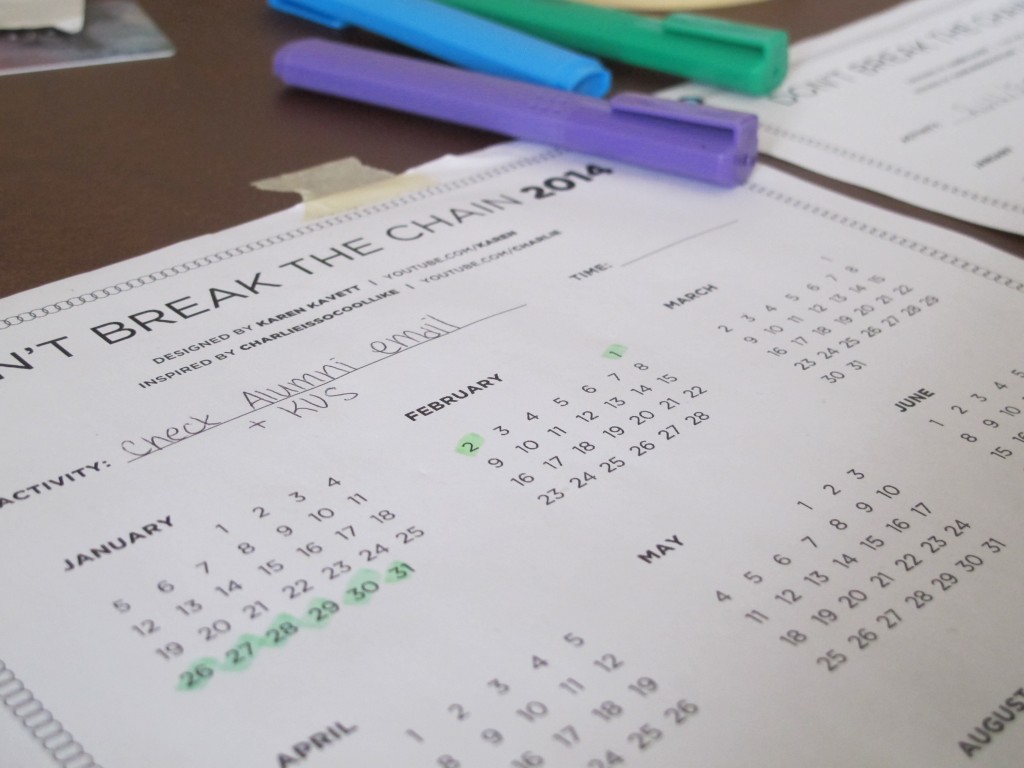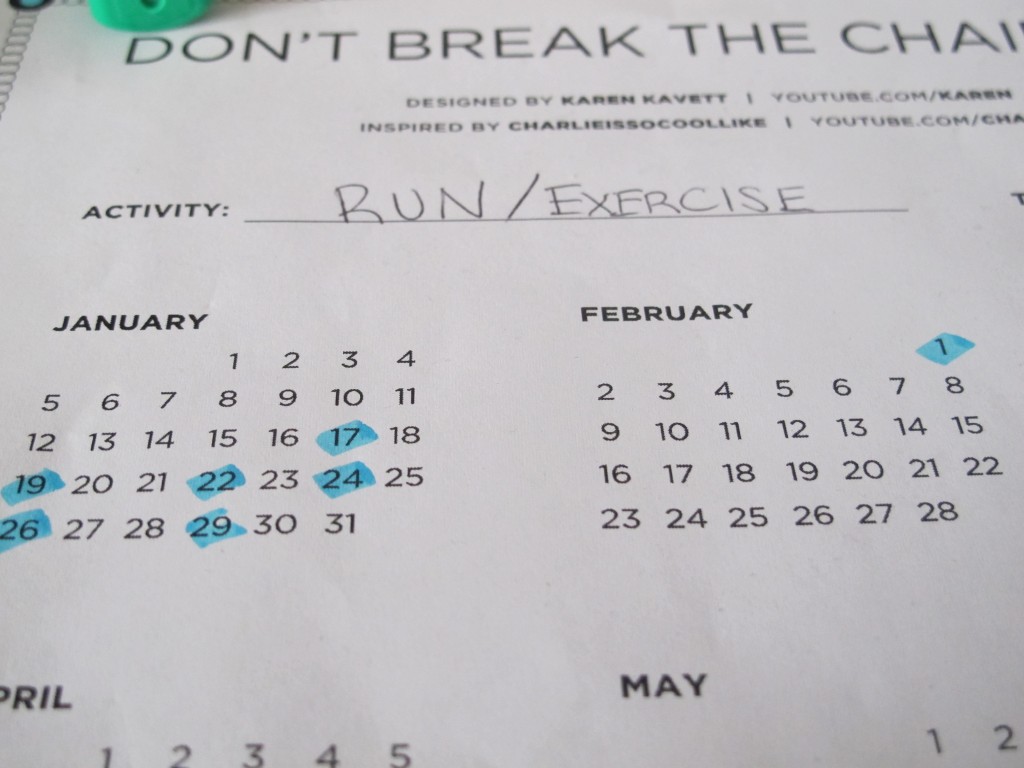 I'm not even gonna try forcing myself to do this thing daily. But maybe if I start out with a few times a week, I'll create a pattern…
This last one, I think, is the most important one. It encompasses keeping up with my studying, my projects, my relationships, and my mental health. At this time of my life, writing is very, very important to me.
Come December, I'll give you all an update on the finished product (aka calendars all marked up with highlighter).
In the meantime, how are your new year's resolutions holding up?