Elevator Pitch for Service Online
Just as a warning: My boss decided after I had done the work that I could not use our company name, so this is a thinly veiled version of our company. Just in case you try to Google us and can't find anything!
The Pitch:
Have you ever been in trouble and needed a social worker or a health care worker?
Have you ever wondered how they stay current? What if they are working away from the universities and continuing education providers – how do they keep up with their training then? How is that fair to clients in remote areas?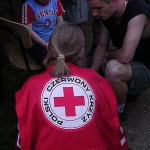 The solution is online education. At Service Online we are small, well-connected and fast. We provide just-in-time, innovative training, based on current research and best practices.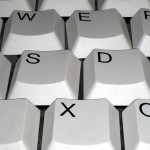 Our training is cost-effective for individuals and organizations as well as being sophisticated and engaging. We are looking for an investor to expand on our offerings to cover all of Canada, the United States and beyond.We promise part-ownership and profitability from the get-go!
Could this be you?
Contact:
Annette Smith
For more information please view our full Video Pitch :
http://www.screencast.com/t/YTliZjRh
or
http://www.viddler.com/explore/annette/videos/10/
Images not in public domain:
http://commons.wikimedia.org/wiki/File:Tastatur-deutsch-DSCN1783.jpg