Hello,
My name is Cathy Jung. I live in Markham, Ontario. I work for Canadian Automobile Association (CAA) as the Manager of Business and Technical Training. I am responsible for employee learning and development on a wide range of topics (product knowledge, corporate policies and procedures, sales and service, computer systems…). I also have an ESL teaching background and have taught newcomers to Canada and international students. 
I have an Honours Bachelor of Arts and a Certificate in Teaching English as a Second Language from the University of Toronto and have completed a Diploma in Adult Education from University of BC. 
ETEC 522 is my sixth course in the program. My professional interests surround workplace learning and technologies to support employee learning and development. Some of my personal interests include traveling, reading and scrapbooking.
I look forward to working with all of you in ETEC 522.
 Cathy
Hello. I have just started the MET TBDL program. In addition to taking this course I am also currently taking ETEC 512. For the past eight years I have been teaching philosophy at a university level, at first with the University of North Dakota and the University of Minnesota, and more recently with Athabasca University. I completed my PhD in philosophy from the University of Calgary last year. I am looking forward to taking this course as it will be very different from my previous studies.
Greetings all,
I am looking forward to the 7th and 8th courses this fall, and can't wait to learn more about this topic.
I live on a lovely Niagara horse farm, and have many irons in the fire in addition to the MET program.
I started into educational  digital media in 1993, and have since been lucky enough to be involved in many facets of project management, design, and development on disc, in print, and online. I have been a consultant since '96, and am currently the online editorial manager for a public-facing website for the Canadian Veterinary Medical Association. I also coach communication skills for veterinary students in f2f labs, and do clinical practice to pay the bills (MET tuition and such). I am currently an online instructor for University of Guelph, for Equine Nutrition, and have recently been involved in extensive course updates. I write for popular magazines, and have recently finished work on a couple of textbooks. I have also been a medical dictionary and popular press book editor.
For one project, I was involved as a manager for a group in the US. They developed a large website with many thousands of interfaces and the first online publishing template system. They did the project with millions in VC support (and they did the dotcom crash)
I learned a lot from that experience about venturing into the world of very large web development projects.
Our family enjoys time at the cottage and skiing, and in my spare time, I enjoy photography and acrylic painting (what spare time may you ask?). My children are 21 and 16, and the light of my life.
Looking forward to getting to know all of you online this semester,
may the wind always be at your back,
Kathleen
Greetings Everyone!
My name is Marjorie del Mundo and this past summer, I have been working as an Educational Programmer with UBC Student Development to help create the Discover Your Major tutorial for undergraduate students in the Faculty of Arts. The project is nearing completion and after this, I hope to take a trip to Hong Kong for my friend's wedding at the end of the month (and meet a couple MET'ers F2F for the first time), enjoy a bit of a break from the world of work, and focus more on school.
ETEC 522 and 540 mark my eighth and ninth MET courses – countdown to May convo!  Unlike many of you, I do not have formal teaching experience and until a few months ago, I have worked in marketing and more specifically, graphic design. Feel free to view my designPortfolio + eduPortfolio. In this course, I hope to explore business ideas in relation to interaction design and educational technology.
It's great to see some familiar and new names here and I look forward to collaborating and sharing ideas with you all!
Marjorie
My name is Lorne Upton.  During the winter months, I teach at Walnut Grove Secondary in Langley and, during the summer, I work for the BC Forest Service Wild Fire Management at the Coastal Fire Centre in Parksville and at the Haig Firebase in Hope.   Although both professions are very different, I enjoy them equally.  I also foresee drawing on both experiences as I work my way through ETEC 522.   I wish everyone the best of luck and look forward to learning from you.
Hi Everyone!
I'm Ana Cecilia Tagliapietra (Ceci) and as far as I can see, I'm the only student from Mexico 😀
I live in Mexicali, BC, Mexico- a small border town with California, USA … it's 10:43 p.m. here and it's over 90F outside!
I must say it's very impressive to read your experiences in Education, I hope I learn from everyone.
I'm beginning my 6th and 7th courses in the double degree program with UBC and ITESM, but this is the first course I take directly with UBC. I studied Education in a Jesuit University here in Mexico and I've been working in Education for about eight years now. I'm currently working in CETYS University, coordinating the Institutional Assessment efforts along with Curriculum Design/Evaluation, as well as teaching basic media and technology use to EFL teachers and Curriculum Design to Education students.
 I'll be reading you around 😉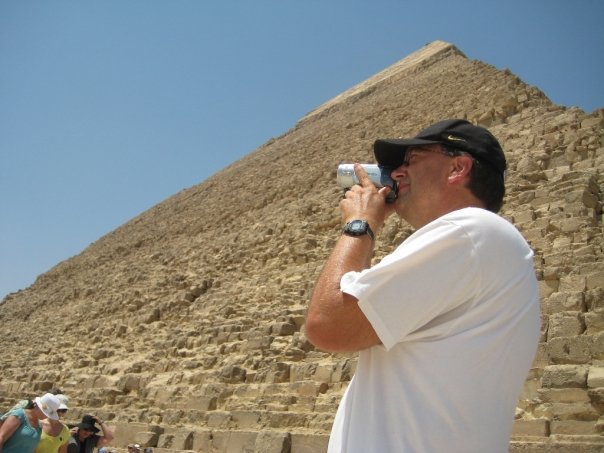 Hi Everybody,
My name is Ed Stuerle. I am an elementary teacher in Kelowna, BC. I have been teaching here since 1983. I am currently teaching Grade 5 part time and I am doing some prep relief in the computer lab for the rest of the time. I really enjoy my time in the computer lab (that is until the computers start misbehaving). I find that it is very easy to motivate the students and that many students who might struggle in the traditional classroom often are quite comfortable using technology to present their understandings.
This summer my wife and I celebrated our 25th anniversary by going on an incredible 'Tour of Antiquities'. It has been a bit rough getting back into the swing of things!Ed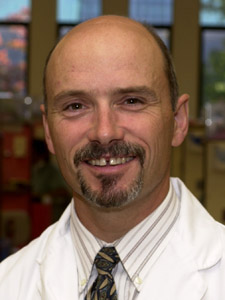 Greetings MET heads,
I am excited to return to the MET program after a one year hiatus.  This is my 6th course and I am looking forward to investigating the entrepreneurial side of educational technology.  I introduced a wiki as a pilot project last year with some success www.iicc.pbworks.comand will be posting the clinic syllabus and guide in this format over the remainder of the term. I am also researching two different clicker systems. The highlight of my summer was canoeing the Bowron Lakes circuit with my 15 year old son.
I am a Clinical Assistant Professor at the UBC Faculty of Dentistry and have been teaching there since 1999 in PBL, clinic and preclinical simulation modules.  Recently I have assumed responsibility of coordinating our 112 3rd and 4th yr clinical dentistry students, 6000 patients and 200 or so part time faculty. Any other cat wranglers out there?
Jim
Hi All, I'm Byron Kask, and this is my 5th course in the MET program. I am a teacher at Robert Bateman Secondary School in Abbotsford, BC. I teach 3d animation, web design, Photoshop imaging, and yearbook. It's my fifth year teaching these classes, and I've been busy reworking my courses with all that I've learned in this program so far.
I'm a family man with 3 kids, a four year old son, and two daughters, 2 and a half and 9 months.
Some of my outdoor interests include sailing, camping, fishing, biking, and gardening. Inside I like to eat those veggies I grew and drink the wine that the fruit turned into, play with my kids, and play the occasional round of Battlefield Heroes.
I'm really happy to be part of this group, and I look forward to working with all of you.
Cheers, Byron.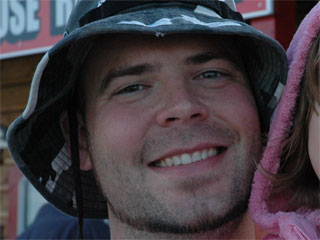 Erik Van Dusen is the name, and teaching is my game! I've been employed by Regina Public Schools for nearly nine years now. Half of those years were spent teaching Kindergarten, the other teaching grade eight. I cherish my work and the relationships I have managed to create with students, staff, and community members.
ETEC 522 is my 8th MET course. I know VERY little about ventures in learning technologies, so I'm really looking forward to this course. Who knows, maybe I'll even come up with a venture idea of my own along the way!
Personally, I'm a pretty busy guy with work and grad studies (UBC-MET), but I do manage to do some of my favorite activities now and then. If I'm not hanging out watching sports, you can find me wandering around the great outdoors or swimming a few laps (Phelps' records are very safe).
My family, however, is my greatest interest. I have a daughter (6), a son (2), and a wonderful wife who covers for me a great deal when I'm studying. One day I'll repay her- promise.
Anybody Tweet?  http://twitter.com/evandusen