Hi Everyone,
My name is Ashley and I am a Vancouverite living in Bogota, Colombia. I love living in South America and switching between Spanish and English all day long without even thinking twice about it. The opportunities for travel in Colombia are amazing and I feel very lucky to have such an amazing life here. I also have a Persian cat named Lola that I adopted from someone who could no longer care for her properly.
(this is Lola)
I am an English Teacher and Technology Integration Coordinator at an International Baccalaureate school here in Bogota and it is my third year at the school. I teach grades 9, 10 and 11 which is 10-12 in the BC system. My school has almost 1800 students and the staff is mostly Colombian with over 30 foreign staff, so we have a lovely international vibe in the staff room.
Just last week we launched a 1:1 iPad programme so here is a video where you can see a bit of the school and the team that I work with (and a bit of me!) This course is at a very interesting time for me in terms of my work as an English teacher in a 1:1 iPad programme!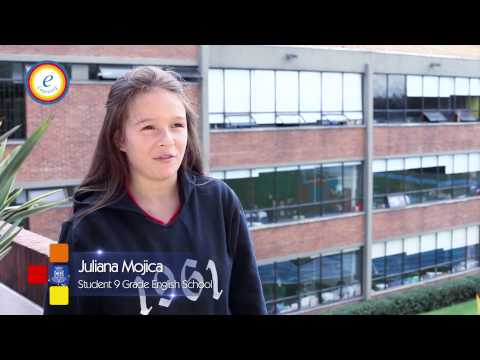 My creative commons photo selection for this course is of Bogota's Ciclovía.
I chose this picture because at one point the wheel was new technology and yet we still rely on it very much today. Bogota has an extremely extensive bike path network and on Sundays they shut down many of the major roads so you can bike, walk and enjoy the city with your friends and family. This closing of the streets is called the ciclovía and sometimes they have special nighttime ciclovías. Also, my mail here in Colombia is delivered by bicycle. Even in a world with soo much digital technology, older technologies are still important and I am happy when my mail actually arrives (often it gets lost somewhere, never to see the light of day again). I really like that this course emphasizes that technology doesn't just refer to digital technologies and that inventions such as the wheel and the printing press have been instrumental to getting us where we are today.
Anyhow, I am looking forward to learning from all of you!!
Warmest Regards,
Ashley